2022 Ferrari Purosangue leaked image shows a glimpse of Ferrari's upcoming SUV
Rumoured to be coming for the longest time now, an image of the Ferrari SUV has been circulating the internet for the last few days and and this was the first glimpse the world has had of what is deemed to be the Ferrari Purosangue.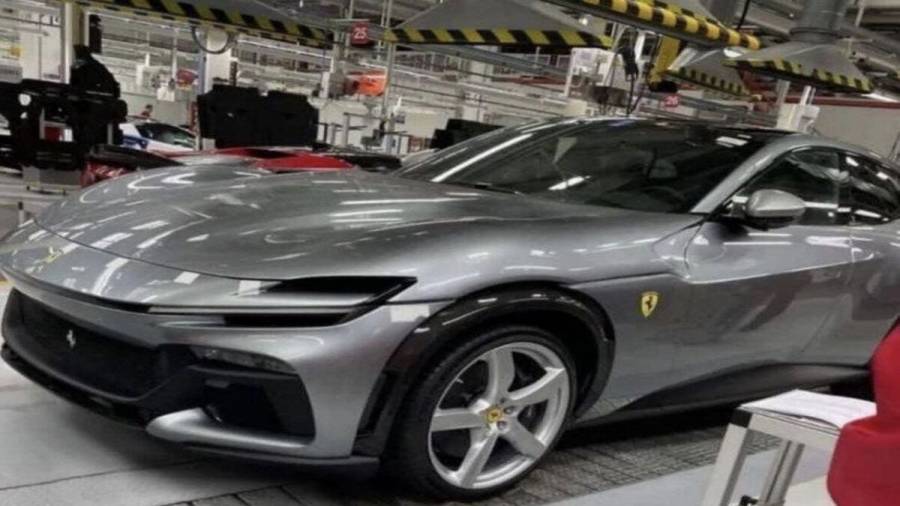 A few leaked photographs circulating on social media allege to show the next Ferrari SUV on the manufacturing floor from the front and back perspectives. The general form of the Ferrari Purosangue is consistent with what we've seen in spy images. It seems like it has a large snout, four doors, and a sloping roofline.
A strong cutline goes from the hood to the front door, creating a scooped-out area, while black plastic body wrapping around the wheel well ensures it looks like an SUV. A full-width light bar seems to link two sets of taillights at the back and at the bottom, the quad-exhaust does give this an extremely Ferrari look.
The Ferrari Purosangue's powerplant is most likely to be a turbocharged V8 engine with help from an electric motor. Ferrari might, however, even use a hybrid V12 engine under the hood, or maybe even a V6 hybrid powertrain.
The details aren't confirmed as yet but what can be confirmed is that the Ferrari Purosangue will be unveiled later this year with deliveries of the Ferrari SUV expected to begin later next year.
Also Read:
Ferrari unveil the limited edition, Daytona SP3