2021 A4 to be the first launch next year for Audi India
It was May of last year when the updated Audi A4 was shown to the world. But as is the case with most new models from Audi India, the updated A4 too has taken its own sweet time to arrive onto the Indian shores. Good news, however, is that the updated A4 will be the first launch for Audi India in 2021 and the first unit has rolled out this morning from the Group's SAVWIPL plant in Aurangabad.
What's new with the A4?
This isn't an all-new A4, which means that it retains the shape and chassis of the A4 B9 that debuted in 2016. But compared to that car and the facelift we saw in 2019, the 2021 A4 wears a more sophisticated face with a sharper design for the hexagonal grille, segmented LED daytime running lights, a matching pattern for the taillights and more exaggerated creases in the bumpers and over the wheel arches. These design themes are in line with the new A6 and A8 and instantly makes the new A4 appear more premium than before.
The cabin is updated with a new infotainment system with the latest Audi MMI with connected features, while the rotary control knob for the infotainment makes way for a touchpad. The instrumentation is the 12.3-inch fully-digital Virtual Cockpit.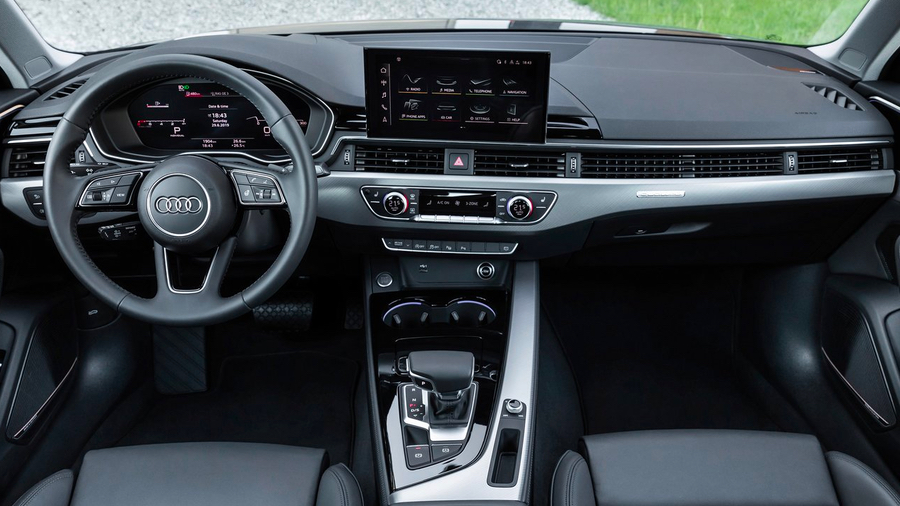 The engine
The outgoing A4 only came with the option of a 1.4-litre TFSI four-cylinder petrol, and the updated model will continue with a petrol-only charge. But this time around, Audi will up the ante and give the India-spec A4 a more deserving, 2.0l 190PS/320Nm four-cylinder TFSI motor from the Q2.
Pricing and launch
Given how optimistic Audi India has been with their pricing, we expect the new A4 to start at around ?45 lakh, going all the way to ?55 lakh for the range-topping Technology trim. All will be clear, when Audi launches the new A4 in the Indian market in January 2021.
Price (Ex-Delhi)
Starts Rs 42.34 Lakhs