2020 Volkswagen Polo Cup India cars to feature 1.8-litre turbo engines
The motorsport arm of Volkswagen India is now entering its eleventh season of racing in the country, and it seems like things have come a full circle. Volkswagen Motorsport India has announced that they will make a return to the Polo Cup in 2020, discontinuing the use of the Volkswagen Ameo Cup cars that have been raced in their one-make series since the 2017 season of motorsport. The move makes sense given that the Ameo road car is likely to be discontinued in 2020.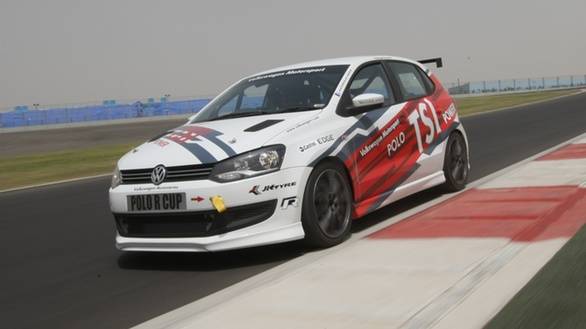 The Polo R Cup car from 2013
While the company hasn't yet revealed the technical specifications of their new Polo Cup racecar, with an announcement expected at the 2020 Auto Expo, OVERDRIVE has learned that the cars will most likely feature 1.8-litre turbo petrol engines that currently do duty on the Volkswagen Ameo Cup cars. The 1.8-litre turbo engines will be mated to a race-spec six-speed sequential gearboxes, with paddle shifters. Essentially the same engine and gearbox combination from the Ameo Cup racecars. While Volkswagen had unveiled their rear-engined PoloRX car last year, that was a one-off project. The new Polo Cup cars will have the engine under the hood, as is normal. When OVERDRIVE reached out to them, representatives of Volkswagen Motorsport India refused to comment on the technical specifications of the new Polo Cup cars.
The two-day driver selection process for the 2020 Polo Cup is scheduled for the 25th and 26th of January, and will take place at the Ajmera Indi Karting Track in Mumbai. The jurors are Sirish Vissa, head of VW Motorsport India, Rayomand Banajee, driver coach and multiple national karting and racing champion, and Steve Hodges, karting expert. Drivers will be assessed on their overall driving skill, understanding of racing lines, lap times, driving attitude, ability to learn, and physical fitness.
If you'd like to register for the 2020 Polo Cup, click here. 
Price (Ex-Delhi)
Starts Rs 6.17 Lakhs
Price (Ex-Delhi)
Starts Rs 5.96 Lakhs