2019 Tokyo Motor Show: Toyota Mirai FCEV concept unveiled
Toyota has shown an almost-production-ready version of the second-generation of its Toyota Mirai fuel-cell vehicle. The FCEV is now a big, high-end sports sedan, quite a step away from the earlier more economy-oriented car.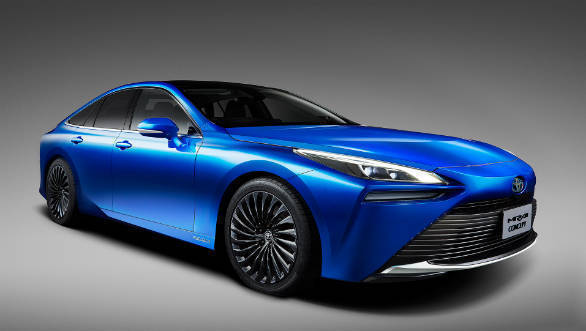 The Mirai is now based on a rear-drive platform, possibly a development of a version of the firm's TNGA platform. Aside from this shift, the car is now significantly larger too. Its 4,957 mm long, 1,884 wide and 1,468 mm wide. The wheelbase is 2,918 mm. This makes it slightly larger than cars like the Lexus ES300h. The Mirai's styling has taken a step up too, there are heavy Lexus influences with the wide grille, swept-back lamps, large 20-inch wheels the coupe-inspired roofline, taut surfaces and crisp lines.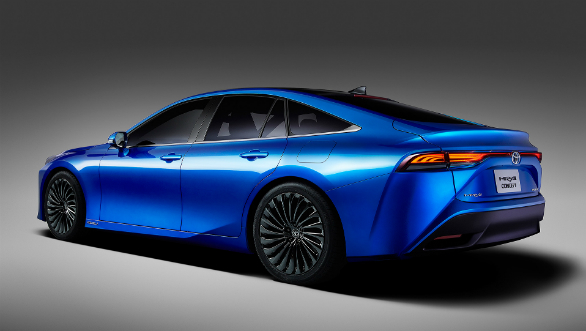 The interiors also follow these cues and have been done up in a crisp, minimal yet modern manner. There is seating for five and notable equipment includes an eight-inch digital instrument cluster, digital rearview mirror, and a 12.3-inch high-resolution TFT touchscreen with navigation and a 14-speaker JBL sound system.
There are no details available on the other specifications as of now, but Toyota is expecting to improve range by 30 per cent, which is an increase from 500 to roughly 650 km. This will be via improvements in fuel cell system performance and increased hydrogen storage capacity. The Mirai will also be quicker and quiter than before. We expect Toyota to aim for the base variants of the Tesla Model S as performance benchmarks.
The Japanese carmaker says that the rationale behind taking the Mirai upmarket is to make it a more desirable car altogether. It wants the buyer to be attracted to the Mirai for more things than just it being an FCEV.