2019 Shanghai Auto Show: Karma Automotive to showcase three new models
Karma Automotive will unveil the first results of its partnership with Pininfarina at the 2019 Shanghai Auto Show. There will be three new vehicles on show here. These will be the Vision concept, a new Revero and a third car designed by Mahindra-owned Pininfarina, as part of Karma's New dawn initiative.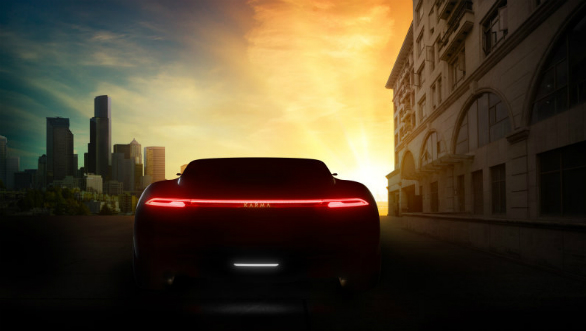 The Vision concept previews a fully electric GT car. Not much is known other that it will carry the design cues seen here. This means a low-slung flat shape with unique squarish haunches and glass area. Full length taillamps accentuate the car's width. The Pininfarina concept is a more mainstream and consequently more practical design. The front gets the newest interpretation of the toothed grille look with a central mesh gap and slim headlamps A classically Italian shape can be expected with soft curves and muscular lines. This will be a plug-in hybrid most likely.
The refreshed Revero will continue to be a plug-in hybrid but will feature a refreshed exterior design and possibly more amenities.
Karma Automotive is the latest iteration of the once pioneering Fisker Automotive, a major player in the EV in the last decade and makers of the Fisker Karma. The Revero is essentially that car from 2009. Chinese auto supplier Wanxing bought the bankrupt firm in 2013.
Also Read,
Pininfarina and Giugiaro: Who are they?
Mahindra-owned Pininfarina and Hybrid Kinetic Group unveil K350 all-electric SUV concept at Auto China 2018
2019 Geneva Motor Show: 1,900PS Pininfarina Battista can touch 100kmph in less than 2s!
Related Stories