2019 Mercedes-AMG GT4 sedan images leaked before Geneva debut
An image of the 2019 Mercedes-AMG GT4 four-door sedan has been leaked online. The Mercedes-AMG GT4 is based on the Mercedes-AMG GT and will make its debut at the Geneva Motor Show 2018 later this week. The leaked image shows an elongated GT shape, with even a raised rear wing. The image matches the shape of the Mercedes-AMG GT4, Mercedes-AMG had shared only recently. However, the wing and others details do not match the silhouette exactly, suggesting that this is an R version as opposed to the stock one from the images. The Mercedes-AMG GT4 will likely come powered by the same 4-litre twin turbocharged V8 as the latest E63S 4Matic, which produces 612PS / 850Nm.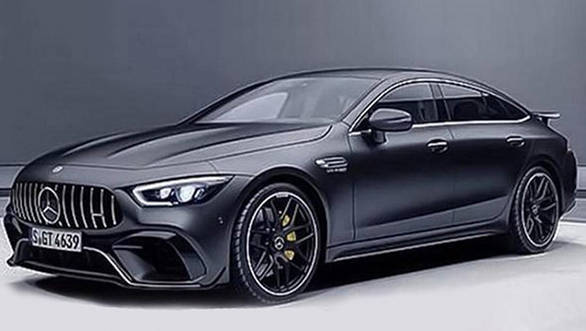 This engine comes mated to with the nine-speed automatic gearbox from the W213. Reports also that Mercedes-AMG plans to introduce hybrid powertrains, which will likely take the power up to 800-plus PS. The range-topping GT4 R version will even have a standalone 50km charge built in.