2019 International Women's Day: Maruti Suzuki's women customers will avail exclusive offers in March
On the occasion of International Women's day, Maruti Suzuki India announced exclusive service camps and offers for its women customers in India. The brand's women customers will be offered complimentary service vouchers and can avail discounts on service labour charges, parts and accessories. A free of charge pick up and drop facility will be provided along with a complimentary dry wash. The offers are valid from March 8 to March 31, 2019.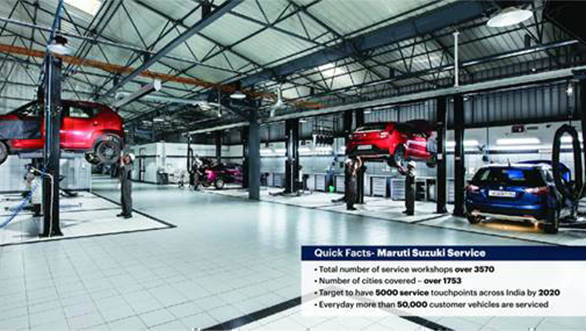 Speaking on the initiative Partho Banerjee, Executive Director (Service), Maruti Suzuki India, said, "On the occasion of International Women's Day, our women customers will have exclusive deals and discounts as a way to show our support and gratitude. Last year, over 18,000 women participated in service camps. Progressively, more women customers are driving their cars to service workshops."
Maruti Suzuki's premium brand, Nexa has ventured into the music scene of India. Under the venture, Nexa has released its first single featuring the first song Queen of my Castle, composed by artist Clinton Cerejo and sung and performed by one of the mentors of Nexa Music, Anushka Manchanda.
Also Read
2019 International Women's Day: Droom India launches its women-only auto-technicians team