2019 Geneva Motor Show: One-off Bugatti Voiture Noire showcased
Whenever there is any news or update about Bugatti, it has to be special as the French automobile manufacturer is known to churn distinct high-performance machines. At the ongoing Geneva Motor Show, Bugatti presented the Voiture Noire which translates to black car. This one is special since it is based on the mechanical of the Chiron but is a one-off made for an unnamed customer. The Voiture Noire celebrates the 110th anniversary of the Bugatti brand and pays homage to the classic Type 57 Atlantic, four of which were made between 1936 and 1938. This one-off Bugatti Voiture Noire is priced at $18.9 million, making it the most expensive car to be ever sold.
This one-off Bugatti Voiture Noire is made of carbon fibre and is hand built as has been the case with Bugattis. As seen from the images, one can see the characteristic C-line that flows around the window on the side panel as first seen on the Veyron. Additionally, the Bugatti Voiture Noire also comes with six tailpipes similar to that of the Type 57. Describing the design, Bugatti states, "The bumpers are smoothly integrated into the body and the windscreen seems to flow seamlessly into the windows at the sides like the visor on a helmet. Without any irritating lines, the surface is all of a piece and there is nothing to disturb the optical flow. This means that the hyper sports car has changed its attitude and has become a grand tourisme – ideal for comfortable travel on long trips." This actually means that the French car manufacturer is looking more at a GT type than an outright track scorcher. The Type 57 SC Atlantic too was offered in four-door saloon, convertible, two-door saloon and coupe versions.
Powering this gorgeous offering is the 8-litre W16 engine with quad-turbo that produces 1,500PS and generates 1,600Nm of torque. This powerful heart is mated to a seven-speed dual-clutch transmission. Bugatti also mentions that the six tailpipes create a special exhaust note through the 16 cylinders. While in the case of the Bugatti Chiron, 0-100kmph comes up in 2.5s, 0-200kmph in 6.5s, 0-300kmph in 13.5s and the top speed is somewhere in the range of 400kmph, the same for the Bugatti Voiture Noire has not been disclosed.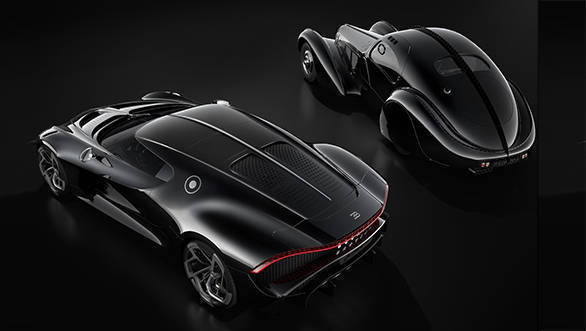 "The Voiture Noire is a modern interpretation of the spirit of gran turismo vehicles, a tribute to perfect technology and perfect design. It is also the most elegant and fastest way to travel with a vehicle. It is the perfect grand tourisme, is just as exclusive, powerful and luxurious as Jean Bugatti's historic car. With our automotive haute couture, we have shown what Bugatti is capable of," commented Stephan Winkelmann, president, Bugatti.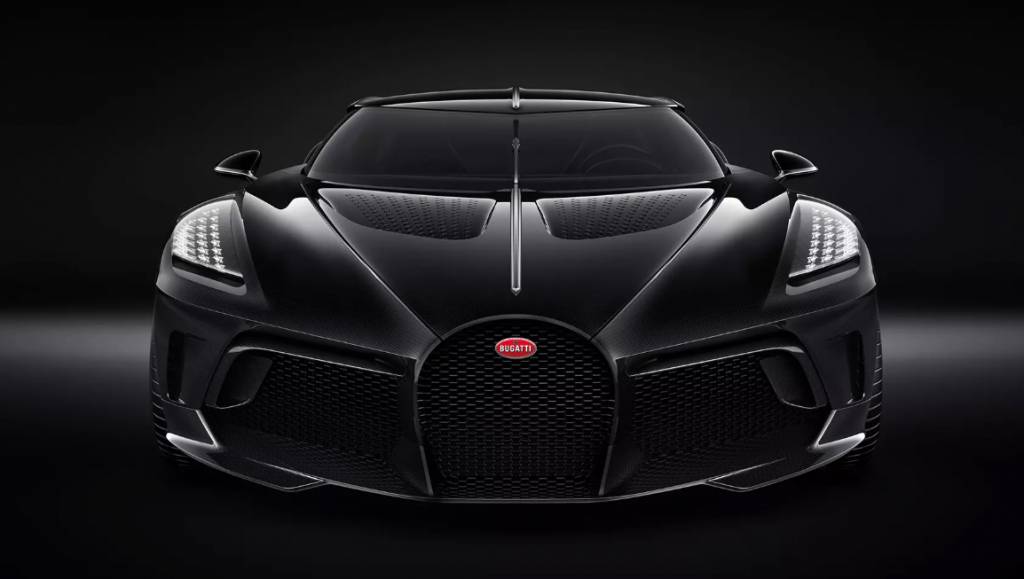 Also see,