2019 Euro NASCAR: Advait Deodhar scores two top-ten finishes at Franciacorta
Advait Deodhar made a switch from the Dexwet DF1 team to the Speedhouse Racing outfit for the second round of the 2019 NASCAR Whelen Euro Series, held last weekend at Autodromo Franciacorta.
Deodhar spent the Friday of the event getting used to the new car, and the setup, albeit with an old set of tyres. While FP1 went well, he had a slightly difficult session in FP2, ending the session four seconds off the front runners - understandable given that they were on new tyres and he was using worn out tyres.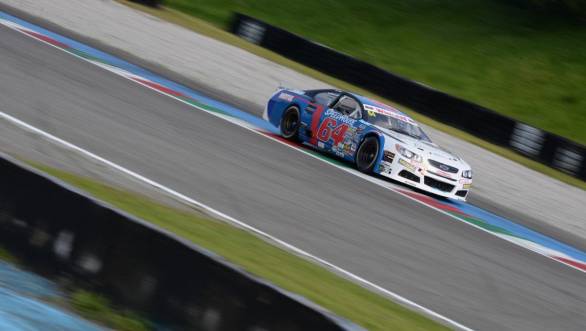 Deodhar ended Race 1 in fifth position, and Race 2 in ninth position at Franciacorta
Things looked up on Saturday, though, with Deodhar narrowly missing out on Superpole by an incredible 0.004 of a second, ultimately qualifying 13th of 29 cars.
Race 1 went well, though, with the Indian driver getting a great start, moving up the order quickly. He managed to finish fifth, having started 13th, which was a good result. A result that he believed was the best that he could have managed given the circumstances - being sick, on medication, and completely drained of energy by the end of the race.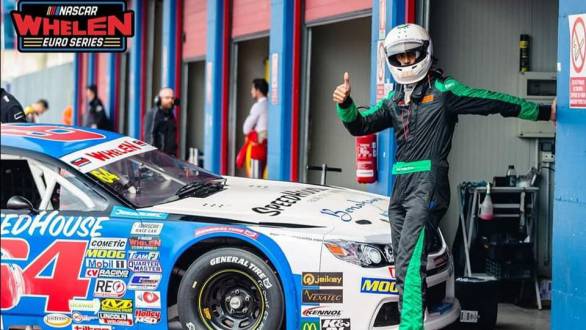 Advait Deodhar seen here with the #64 Speedhouse Racing machine that he piloted at Round 2 of the 2019 Euro NASCAR series
The second race, on Sunday, wasn't as impressive. Deodhar started eleventh, and managed to move up to ninth, where he ended. Tyre management was a critical factor in the race.
Overall, two top-10 finishes mean that Deodhar is ranked fourth in the championship, tied with Justin Kunz.
The next round of the Euro NASCAR series takes place at Brands Hatch on the 1st of June.