2019 Euro NASCAR: Advait Deodhar keeps championship podium hopes alive at Hockenheim Ring
Advait Deodhar, despite a less than ideal outing in the 2019 Euro NASCAR Championship's  Hockenheim Ring, kept his championship podium hopes alive. He is still in contention for a third place championship place for the next round at Zolder.
During qualifying, Deodhar managed to enter the top 12 Superpole shootout and managed to put in lap times good enough for a seventh-placed start. In Race 1, Deodhar had a promising start but unluckily he got caught up in a first-round incident with Vittorio Ghirelli and Andre Castro's cars. He ended up with a bent steering column but still fought hard to get to 10th from 22th place.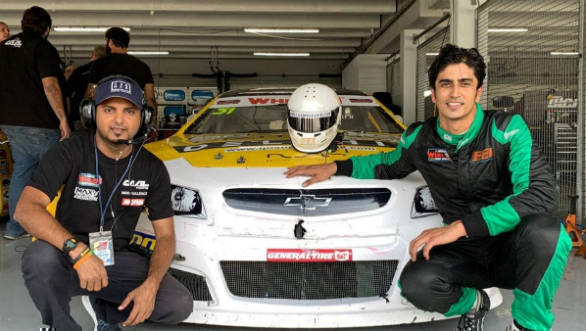 His second race was much better. He started this race in the tenth position and was aiming for a top five finish. But a couple of safety car incidents and an intense battle with Championship contender Nicholas Risitano kept him from doing better than a seventh place.
The final round takes place in Zolder in Belgium between October 5 and 6.