2019 BMW S 1000 RR image gallery
The 2019 BMW is the new generation version of BMW Motorrad's litre-class superbike that shook up the segment decade back - it was BMW's first proper litre-class superbike and not only did it set new benchmarks but was also quick to be hailed as the best litre-class machine out there with its mind-blowing performance, exhilarating handling and cutting edge electronics suite. The new bike only promises to take that legacy forward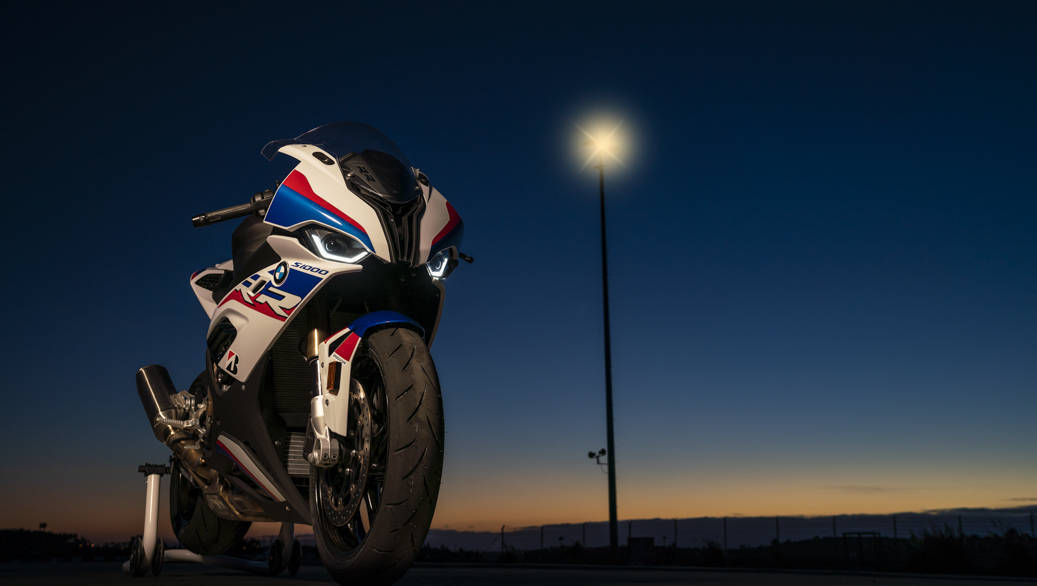 The 2019 BMW S 1000 RR looks radical and a lot angrier than its predecessor thanks to its design, especially the all-LED headlights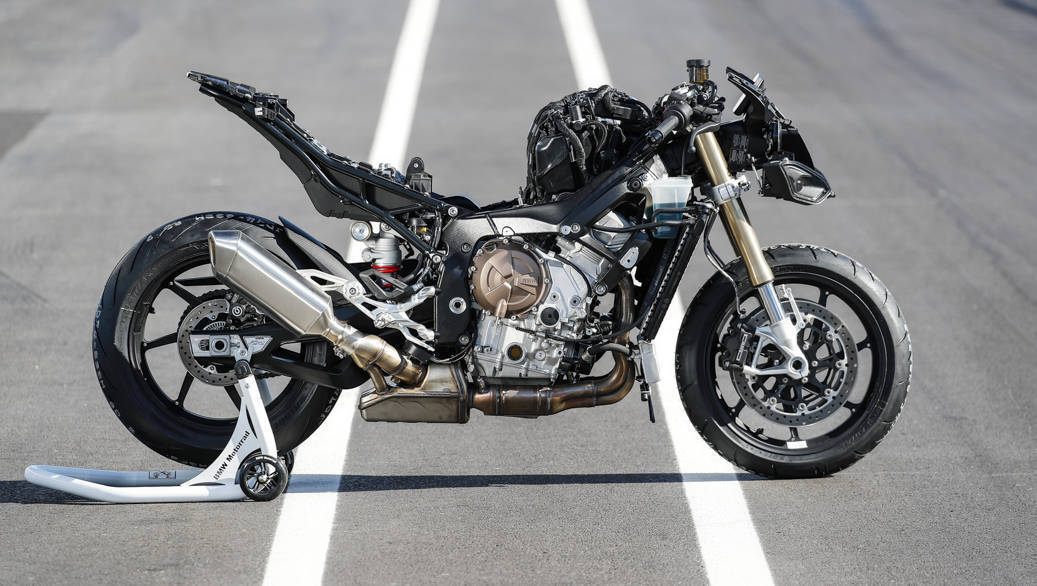 The 2019 BMW S 1000 RR gets an all-new chassis, is lighter by over 10kg than last year's bike, makes 8PS more and promises to set new benchmarks in the litre-class superbike category, just like the original version
The 2019 BMW S 1000 RR is powered by an all-new, 999cc inline-four cylinder engine that's lighter by 4kg - the crank is 1.7kg lighter, the valves are hollow-bored titanium units (a first in the world for a production engine), but most importantly its gets variable valve technology - BMW Motorrad calls it the ShiftCam technology
The 2019 BMW S 1000 RR is also on offer with the M-Package. Until now, the M letter has been used only for BMW's performance cars and this is the first time one of its motorcycles is getting an M-package. While the standard version of the 2019 S 1000 RR is lighter than last year's bike by 11kg, the M-Package is lighter by 14.5kg! The M-Package version is offered in this nice-looking BMW Motorsport livery including the red, white and blue colours
The 2019 BMW S 1000 RR gets additional goodies including carbon fibre wheels that help in reducing the bike's weight and look smashing!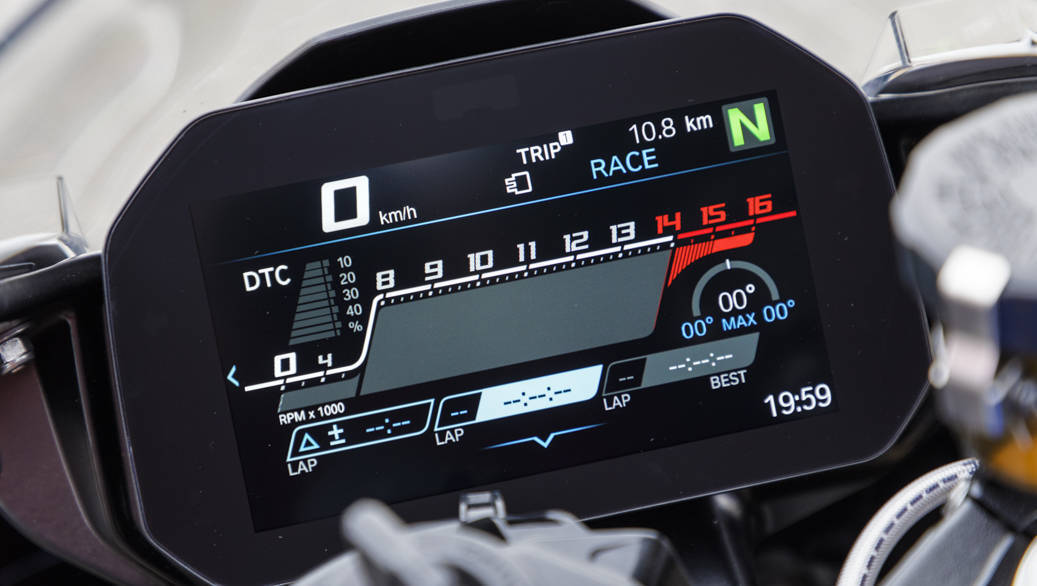 The 2019 BMW S 1000 RR uses a 6.5 inch TFT display as its instrument cluster, which allows a range of customisation options. You can even configure the display to show exactly what you want - including lean angles on the left and right side, individually!
The M-Package version of the 2019 BMW S 1000 RR also gets additional riding modes apart from Rain, Road, Dynamic and Race. These modes are Race Pro 1, 2 and 3 and allow additional customisation of the plethora of rider aids the bike has to ensure the bike suits your riding style exactly
The new exhaust system on the 2019 BMW S 1000 RR is lighter than last year's bike by 1.3kg - in fact we're told the exhaust on the 999cc machine is lighter than the exhaust on the BMW!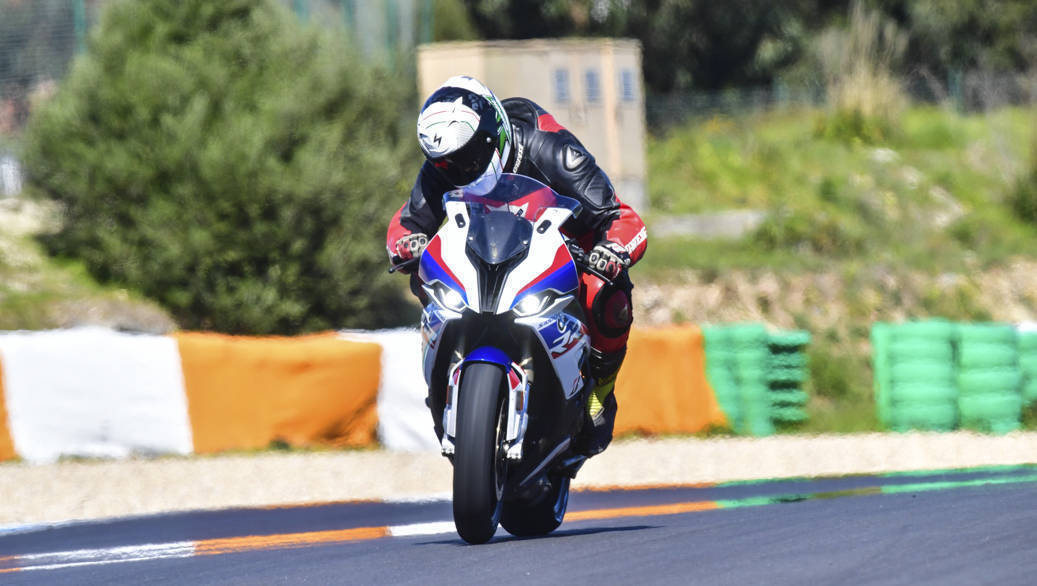 The electronics suite on the 2019 BMW S 1000 RR is easily the most advanced in the segment right now and affords far greater control than ever before, including traction and wheelie control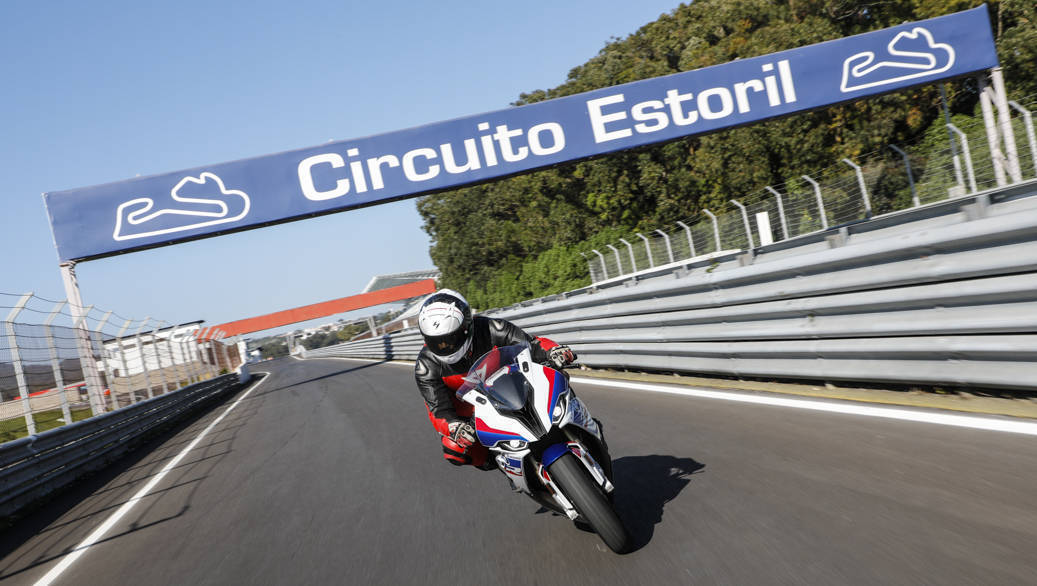 The all-new engine powering the 2019 BMW S 1000 RR isn't just more powerful than the older bike but thanks to ShiftCam, it offers a much stronger bottom end and mid-range punch and you don't really have to wait for the power to kick in you needed to on the older bike, meaning there's more thrust out of corners and quicker acceleration on straights - it was ridiculously easy to hit speeds in excess of 270kmph down the main straight of the Estoril Circuit in Portugal where we tested the motorcycle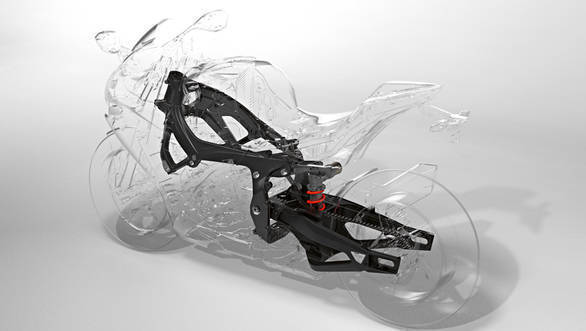 The 2019 BMW S 1000 RR's chassis uses the engine as a stressed member which has helped reduce the motorcycle's weight apart from helping in improving the bike's handling further
The rear view mirrors and rear number plate hanger on the 2019 BMW S 1000 RR can be taken off to make the bike track ready in lesser time than it takes to refuel the motorcycle!
The 2019 BMW S 1000 RR is a lot more compact than the its older version and is just about as large as a 600cc supersport motorcycle and even the fuel tank is narrower now which makes it easier to grip it around corners
Also see: Our first ride video review of the 2019 BMW S 1000 RR
Also see: Our 2019 BMW S 1000 RR Track Ride Video Review
Price (Ex-Delhi)
Starts Rs 18,50,000
Price (Ex-Delhi)
Starts Rs 17,90,000
Price (Ex-Delhi)
Starts Rs 2,85,000