2018 Raid de Himalaya: Arindam Saikia of Team Polaris crowned overall winner
The 20th edition of the Raid de Himalaya has come to a close with Arindam Saikia of Team Polaris having emerged victorious in the Xtreme 4x4 category of the event. TVS Racing's R Nataraj won the Moto Xtreme class of the Raid, having managed to be the fastest competitor of the entire field.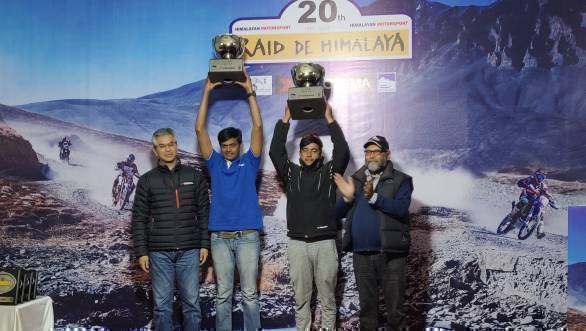 Arindam Saikia and his co-driver Jeevarathinam finished first overall in the 2018 Raid de Himalaya
Second place at the Raid went to 2015 winner Captain AVS Gill, who finished 10.53 minutes behind Saikia in his Grand Vitara. Himanshu Arora of Harjee Rallying took third place in his Gypsy. Team Mahindra Adventure's Amittrajit Ghosh managed to make a comeback after disaster struck in the form of a puncture with just one day left in the rally. Over the course of the 43km run on the final day of the rally, Ghosh managed to make up 13 minutes, allowing him to make up one position and move up into fourth. Had it not been for the puncture, there was a chance of a podium for him and co-driver Ashwin Naik.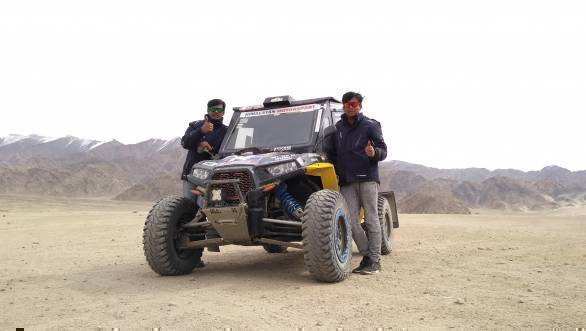 Arindam Saikia and his co-driver Jeevarathinam
In the Xtreme Moto class, finishing second to R Nataraj was TVS Racing team-mate Imran Pasha. Vishwas SD finished third, while Jatin Jain ended the event fourth.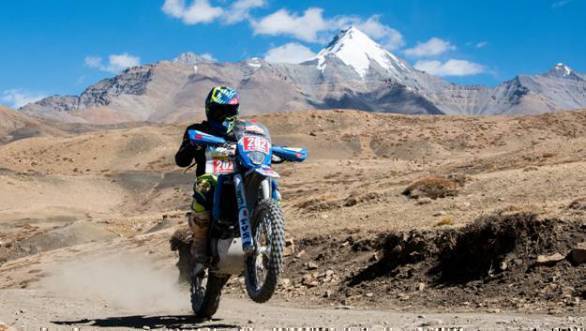 TVS Racing's R Nataraj won the Xtreme Moto class of the event. He set the fastest time in the event.
Speaking after the event, Vijay Parmar of Himalayan Motorsport said, "Raid 2018 was very difficult. We kept facing bad weather at every turn. For the first time, we encountered temperatures as low as -16 degrees. Wind chill was well over -20 degrees, making the going really tough for the bikers." Parmar added that shortening the Raid from six days to four days helped keep competition alive. "The Raid has usually been six days long. By Day 4, the likely winners usually emerge and it's just a question of holding on to your lead after that," he stated.
In the Group D category, Vishal Das of Kolkata was the winner. The category also featured two riders, Vinod Rawat from Mumbai and Ashok Munne from Nagpur, both of whom are amputees. It is commendable that both finished the rally, taking second and third in the class.