2018 Paris Motor Show: Renault debuts the EZ-Ultimo luxury shared mobility concept
Keeping tradition, Renault showcased two outrageously styled, and brimmed full of tech, concepts cars on the first day of the ongoing 2018 Paris Motor Show.
The first of these is the EZ-Ultimo, which made its debut here. Renault calls this a robo-vehicle concept, which offers a connected and shared mobility service solution with a premium travel experience. It is also electric powered and level four autonomous, letting it adapt to various settings and use cases.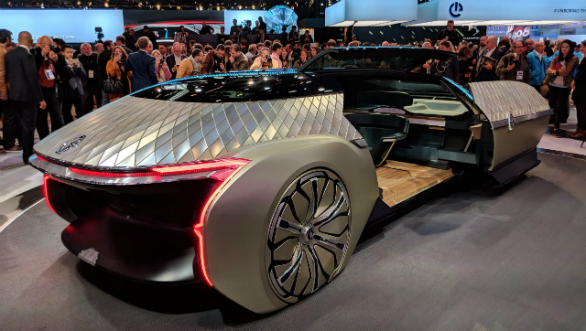 The company expects the EZ-Ultimo to provide a premium travel experience which can be made avaiable for hire on a per trip, hour or day basis, much like a ride hailing service. The vehicle has been done up in the way of a personal lounge using premium materials like wood, leather and marble. The Ultimo is aimed at hotels, resorts or airline compamnies whi might which to extend their services even further, to a more personal level.
The Ultimo shares its basic architechture with the EZ-Pro last mile delivery and the EZ-Go taxi concept. A bank of batteries sit under the floor and the front wheels are driven by two electric motors. There is also four wheel steering.
EZ-Go
The EZ-Go, as mentioned, is the same basic package but aimed towards more mass market applications. This previews what a taxi could look like in the future. The frontal doors allow for six passengers to walk in to a communal seating space which the company says can also be used as a mobile office.