2018 Paris Motor Show: Mercedes-AMG A35 showcased, to rival BMW M140i
Mercedes-AMG has showcased its smallest car at the 2018 Paris Motor Show in the form of the A35 hatchback. The 2019 Mercedes-AMG A35 comes just in time before rival BMW puts out its new BMW M140i, based on the UKL architecture. The A35 is not the usual power monster we typically see an AMG car to be. However, it does pack a 2-litre turbocharged four-cylinder engine which put out 310PS and 401Nm, no mean feat. The new M140i is also reported to receive a similar powerplant. The A-Class based Mercedes-AMG A35 takes the already hot styling of the standard car and turns it up a notch.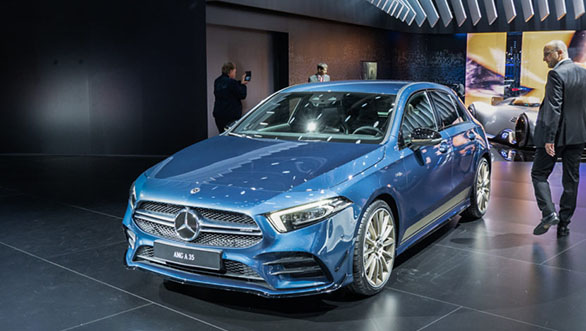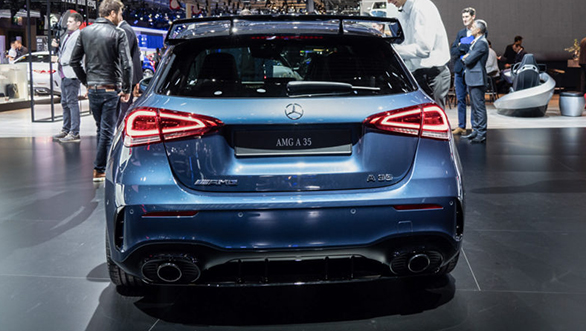 We see the addition of a large rear wing, massive exhaust tips, and some other details on the A35 that set it apart. Inside, a chunky S63-like steering wheel welcomes the driver, as do dual screens and sporty seats. The A35 looks like great and will probably find appeal among those looking for a sporty urban runabout with a little kick for those short highway runs. No details on an India debut yet, but we would sure love to get a hold of one.