2018 Paris Motor Show: Hyundai shows the i30 fastback N and the Le Fil Rouge concept
Hyundai's highlights at the 2018 Paris Motor Show come from two opposite ends of the automotive spectrum.
The first of these is the Hyundai i30 Fastback N. Essentially, a more practical derivative of the i30 N hot hatch, the new car comes with a notchback bodystyle. This frees up more boot space and possibly a roomier rear cabin. The rear is obviously unique with a new taillamp cluster.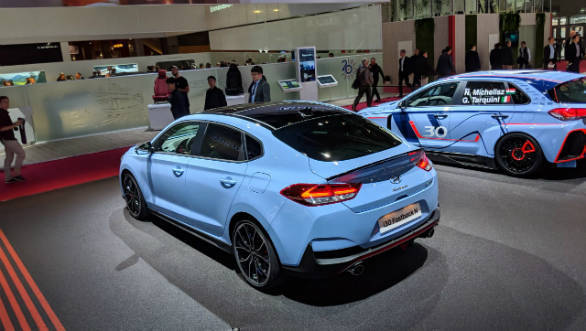 Things haven't changed other than this. The hatchback's more outward styling inside and out is found here too. There is a honeycomb grille, beefier bumper and side skirts and red highlights. The interior gets an all-black treatment, sportier seats, contrast stitching with a more performance-focussed infotainment with a lap timer, many more drive modes and an N custom set-up button on the steering.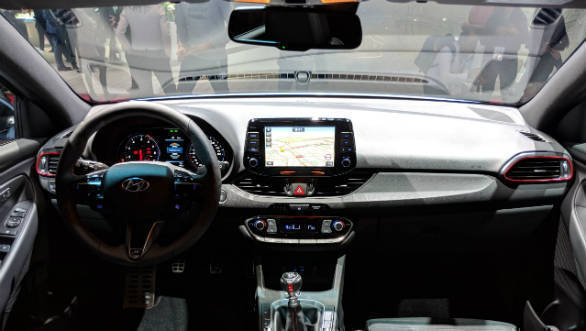 The hatchback's two powertrain options remain as well. The standard car's 2.0-litre turbo petrol puts out 250PS and 353 Nm. This gets the car from 0 to 100 kmph in 6.4s. The Performance trim takes the power figure up to 275PS and drops the 0 to 100kmph time to 6.1s. Both cars are limited to 250kmph. The only gearbox is a six-speed manual with rev matching. A launch control program is also available.
The second highlight of Hyundai's cars in Paris was the Le Fil Rouge concept. This concept was unveiled at the Geneva Motor Show and is intended to showcase the Korean car maker's latest design direction. This is called Sensuous Sportiness and takes over from the Fluidic Sculpture design direction seen in the last decade.
This new direction focusses on basic design principles like proportion, architecture, styling, and technology. Hyundai says that this will translate into long wheelbases, minimal overhangs, big wheels, good dash-to-axle ratios, and teardrop rooflines. All these are attributes found in the Le Fil Rouge and will eventually filter down to all Hyundais.