2018 New York Auto Show: Next-gen Mercedes-AMG C63 to have electrical assistance
Speaking on the sidelines of the ongoing New York Auto Show, Tobias Moers, head of Mercedes-AMG has said that the next generation Mercedes-AMG C63 will be powered by a six-cylinder hybrid motor. The stringent emission regulations being imposed, in Europe particularly, have made it particularly difficult for AMG to carry on with the 4.0-litre bi-turbo V8 from the current car. However, Mr Moers stated that there wouldn't be any loss in performance with the new engine configuration and that AMG engineers would work hard to preserve the distinctive soundtrack of the present car. The next C63 will also not arrive until after 2020.
The company used the New York show to unveil the refreshed C63, the car's exterior now has its own interpretation of the Panamericana grille and the front bumper gets a new design. Adding to this are the slightly reprofiled head and taillights and two new choices of alloy wheels.
The C63 S version has a more aggressive rear diffuser. An optional AMG Aerodynamics pack adds a bigger front splitter, thicker side skirts and gloss black-painted body panels. The interior gets a new steering wheel, larger infotainment screen and a digital instrument cluster.
Mechanically, changes are limited to new suspension settings which use a new anti-roll bar with new dampers and new spring rates. The ESP has also been given some software tweaks from the GT R sports car. The 4.0 V8 bi-turbo is carried over unchanged with 476PS/650Nm for the standard C63 and 510PS/700Nm for the S version. This is paired with AMG's 9-speed wet-clutch automatic, getting the standard car from standstill to 100 kmph in 4.0s while the S does it in 3.9s.
Mr Moers also stated that the present SL-Class would be completely reimagined for its next generation and would likely become an AMG-only model. The new car could possibly be based on the recently launched AMG GT 4-door.
These changes are Mercedes' reaction to the stringent norms being faced by car makers, especially the ones making high-performance cars. In trying to cope with these changes, Mercedes-AMG faces a challenge most exotic car makers seem to be facing- preserving the identity of their brand while adapting it to suit the present socio-economic scenario.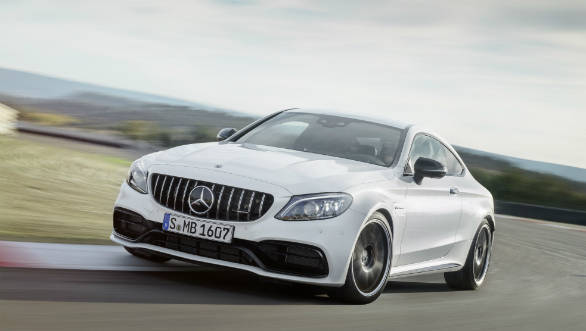 Source: Car advice