2018 BMW X2 crossover teased in camouflaged form
The 2018 BMW X2 crossover was teased in a set of images found by an online lifestyle publication on Monday. For the first time, the vehicle, heavily camouflaged in the images, has been spotted in a close-to-production form and may be the vehicle we see on our roads in the coming year. Earlier, for nearly a year, it had been spotted in prototype form on various occasions.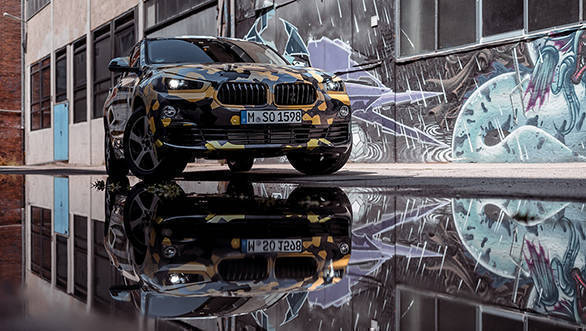 The 2018 X2 may arrive on Indian shores by next year; however, a launch date has not been fixed yet. The upcoming SUV was first showcased as a concept by the Bavarian automaker at the 2016 Paris Auto Show, with patent drawings later revealing the vehicle would be a more rakish take on the X1 design.
The X2 crossover is based on BMW's UKL structure platform, which is built for transverse-mounted engines that can power the front wheels or all four. The same platform is also used on the newer Minis. It will initially come powered by engine options similar to the X1 -- 4-cylinder turbocharged motors in different states of tune, and an M Performance version with close to 300 horses may also hit the streets in the future.
The overall design of the vehicle is more butch than that of its X1 stablemate. The inverted kidney grille up front that lends it a more serious face, as well as the slightly exaggerated haunches over the rear wheels, gives a more dynamic character to the X2's tail.
BMW company logos on either C-pillar harken back to the legendary M1 supercar from the marque's history. However, this placement does not appear as classy as on the latter. This new low-slung SUV appears to be designed for urban users who may indulge in an occasional trail drive, rather than outright off-roading, looking at its shape.
Image source: Highsnobiety