2018 BMW Motorrad International GS Trophy qualifier comes to an end
The three-day qualifier for the 2018 BMW Motorrad International GS Trophy came to an end, today, in Cancona, Goa. Sanket Shanbag from Satara, Winston Lee from Mumbai and Suprej Venkat from Coimbatore will represent team India at the 2018 BMW Motorrad International GS Trophy in Mongolia. This is the first time that India will participate in the International GS Trophy event, and needless to say, the three riders were elated with their achievement.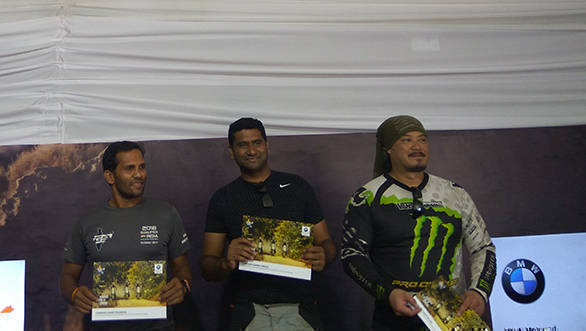 The three-day event saw participation from 40 BMW GS owners across India, each of them putting in a lot of effort to grab the coveted seats to Mongolia. The first day was earmarked for training, where the riders were coached by BMW Motorrad instructors, including Tomm Wolf, who's also known as "Mr. GS Trophy". He has earned that distinction because of his long Association with the BMW Motorrad International GS Trophy, as an instructor as well as the chief.
The next two days witnessed some intense action as the riders had to put to practice whatever was being taught during training. The challenges included slalom, parallel logs, walk the bike over stones, stop in a slope, coffee grinder, elephant turn, tyre mamba, slow race, walk a circle, the garage as well as practical, teamwork and navigation tests around the region.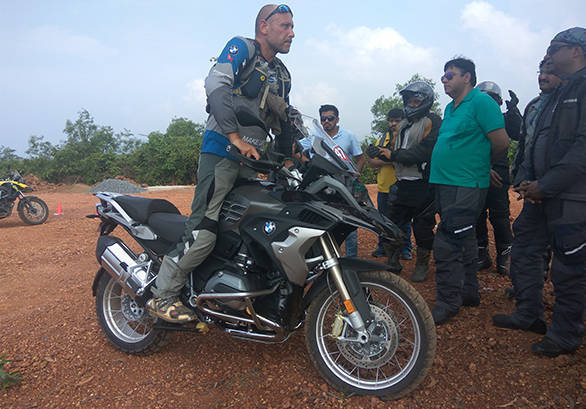 The exercises tested the rider's clutch control and balance aboard the BMW 1200 GS. There were steep inclines, deep ditches as well as tests to check if the rider can walk with the bike. Speaking at the ceremony to announce the winners, Vikram Pawah, president, BMW India said, the International GS Trophy is an integral part of the culture of BMW Motorrad and GS customers.
The 2018 BMW Motorrad International GS Trophy in Mongolia is the sixth edition of the event and will witness participation from riders across the world. There will be participants from Argentina, Australia, Brazil, Canada, China, France, Germany, Japan, Latin America, Mexico, Russia, Southeast Asia, South Africa, South Korea, United Kingdom and the United States of America.