2018 Audi A5 Sportback: 5 other vehicles that you can buy for a similar amount of money
Audi India has added the all-new A5 Sportback to its portfolio in India. In addition to the A5 Sportback, Audi has also brought in the racier S5 Sportback to make sure the petrolhead in you is always entertained with a 3.0-litre petrol TFSI petrol V6 that puts out 354PS of power and 500Nm of torque. And then if you feel the hard top Audi A5 Sportback might make you feel claustrophobic, there is the new A5 Cabriolet with the same diesel powertrain as the A5 Sportback. As the prices of the Audi A5 Sportback are out and you can go ahead and book one, here is a list of the other vehicles that you can buy for the same amount of money
Ducati 1299 Panigale R Final Edition: Rs 59 lakh
Why? Simply cause motorcycles are fun. The motor in the Ducati 1299 Panigale R Final Edition is sourced from the 1299 Superleggera that spits out 209PS at 11,000rpm and generates a torque of 141.2Nm at 9,000rpm, making it close to the 215PS/146.5Nm of the former. The Final Edition comes with lighter crankshaft with a larger crank pin and tungsten balancing pads, says the company. To make it lighter than the regular production bike, the connecting rods and the intake exhaust valves are made of titanium. While we are sure you will get noticed in the Audi A5 but the Ducati 1299 Panigale R Final Edition will make you a heart-throb and also a race track sensation.
Harley Davidson CVO Limited: Rs 54 lakh
If the exotic superbike mentioned above is too much to handle for you, you can opt for the more relaxing Harley Davidson CVO Limited. CVO or Custom Vehicle Operations is the division at Harley-Davidson that produces some of the most opulent, detailed customised, heightened models. The engine is the Twin-Cooled Twin Cam 110 1,800cc engine - that's the new one with liquid-cooled exhaust valves. This gives the Limited 155Nm of torque at 3,750rpm - progress should be effortless and brisk. Just imagine commuting to office on the Harley Davidson CVO Limited, from the security guy to your colleagues, everyone would be curious to talk to you.
If you have been driving in and around Mumbai and are tired of reporting about potholes to the authorities, you can upgrade to the Jeep Wrangler. The Jeep Wrangler comes with a 2,776 cc diesel engine that develops 200PS at 3,600rpm and 4,60Nm between 1,600-2,600rpm. The engine is mated to a 5-speed automatic. The petrol 3.6 litre Pentastar V6 makes 280PS and generates 247Nm of torque. The Jeep Wrangler, clearly is not as sophisticated as the Audi A5 nor does it come with any of the feature or the tech that is offered in the sedan. However, the Jeep Wrangler enjoys a strong street presence and is comes around as a vehicle that no would would dare messing with.
Mini Cooper S JCW Pro Edition: Rs 44 lakh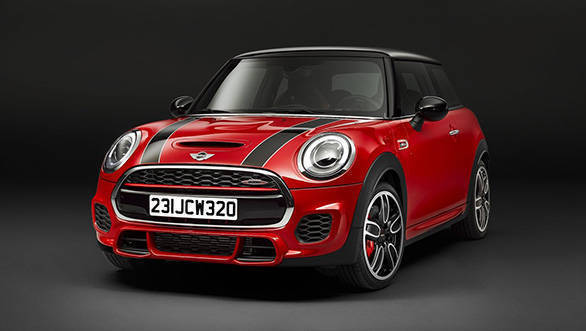 If you are someone who likes getting all the eyeballs and at the same time enjoy waking up the neighbourhood, there is the Mini Cooper S JCW Pro Edition. Power comes in from a 2.0-litre, four-cylinder, turbo-petrol engine. This unit makes 192PS and generates 280Nm of peak torque and comes mated to a six-speed automatic transmission. Then there is other tech like launch control, three driving modes to make sure you are always entertained by this fast..really fast hatchback. And if you are still not sure about the Mini Cooper S JCW, please get in touch with Lijo Mathai who's ultimate mission in life is to get one and convince others to get one.
Scania P410 8x4: Rs 54 lakh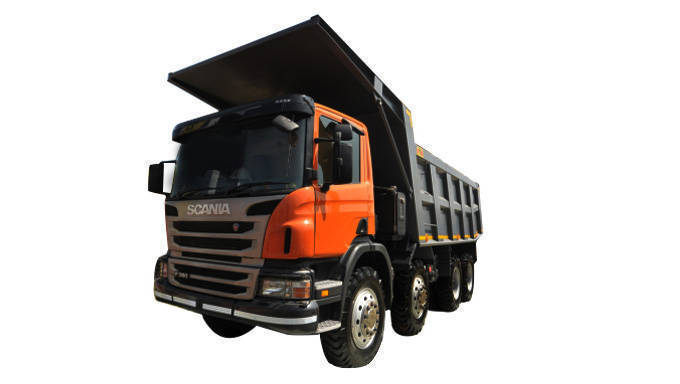 If motorcycles and cars are too mainstream for your liking, there is the Scania P410 8x4 truck. Needless to say, attention and street presence is something that you get in abundance with the Scania P410 8x4. The 13-litre 6-cylinder engine makes 410PS at 1,900rpm and generates 2000Nm at 1,000 to 1,350rpm. Just for reference, the Bugatti hypercar, Chiron makes 1,600Nm.We do understand that commuting in the Scania P410 8x4 might be difficult in the city as maneuvering it will not be as comforting as the Audi A5. Additionally, if you accidentally enter a one-way, people around will not be as friendly as they will be if you in the Audi A5. But then on the positive side, you can travel with your entire house to anywhere possible.
Price (Ex-Delhi)
Starts Rs 55.4 Lakhs
Price (Ex-Delhi)
Starts Rs 53.9 Lakhs
Price (Ex-Delhi)
Starts Rs 38 Lakhs
Price (Ex-Delhi)
Starts Rs 44 Lakhs