2017 Volvo S60 Polestar and V60 Polestar unveiled
Volvo Cars have launched the S60 Polestar and the V60 Polestar in certain international markets. Both cars are powered by a new engine which makes 367PS and 470Nm. The carmaker says that they can accelerate from 0-100kmph in 4.7 seconds and reach a top speed of 250kmph (electronically restricted).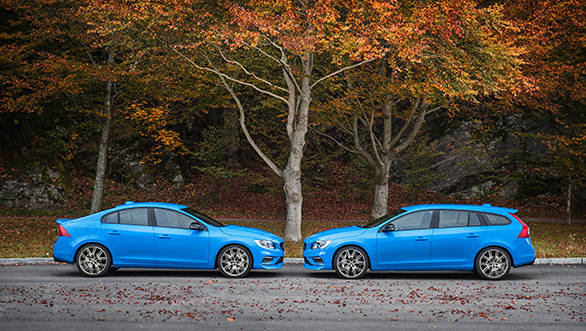 The engine modifications to the Polestar editions include a bigger turbocharger along with a supercharger, new conrods and camshafts along with a bigger air intake and a higher capacity fuel pump. Additionally, both editions get a BorgWarner sourced four-wheel drive system while the eight-speed automatic gearbox has also been updated by Polestar.
Apart from the performance oriented engine, Polestar has also substantially reduced the weight of both vehicles. According to the official release, the Volvo S60 Polestar and the V60 Polestar are 24 kg and 20 kg lighter than the outgoing models respectively.
In terms of features, both cars get 20-inch alloys, Polestar-enhanced electronic power steering and new 371mm brake discs for improved braking capabilities.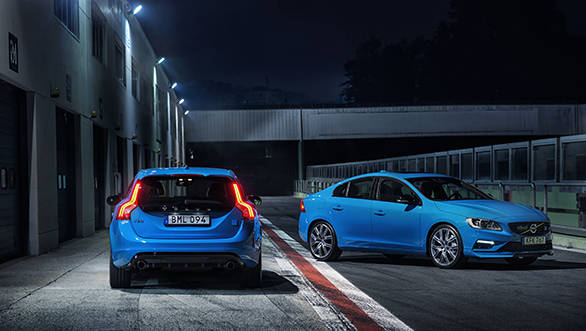 Volvo has also announced that it will be increasing the number of global markets where the Polestar brand is offered to a healthier 47 from the current 13. It will also double the annual production volume to 1,500 cars from the current 750 units.
Volvo India will also be bringing in the Polestar editions to India by late 2016. Expect a significant bump up in prices from the regular editions.