2017 Shanghai Auto Show: Mercedes-Benz Concept A Sedan revealed
Mercedes-Benz has unveiled the Concept A Sedan at the 2017 Shanghai Auto Show. While the brand hasn't revealed any specifics of the car, it does show us the future design direction of Mercedes-Benz. Expect the next gen A-Class, GLA, B-Class and the CLA to be heavily inspired by this design theme. The first thing you'll notice is the similarity in design language between the Mercedes-Benz Concept A Sedan and the four-door Mercedes-Benz GT Concept, which was showcased at the 2017 Geneva Motor Show. Both cars get a long swooping bonnet with sleek headlights and the forward-tilted Panamericana grille with vertical slats. Like the GT Concept, the Mercedes-Benz Concept A Sedan's overall design is a lot sleeker thanks to the swooping curves and the neat creases.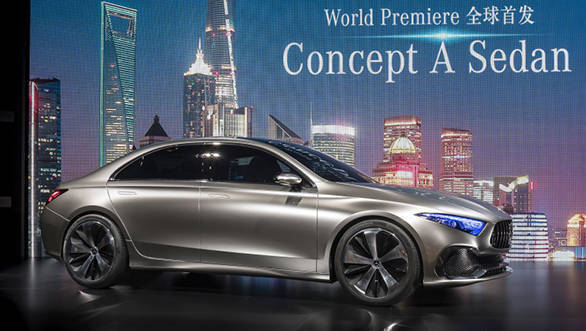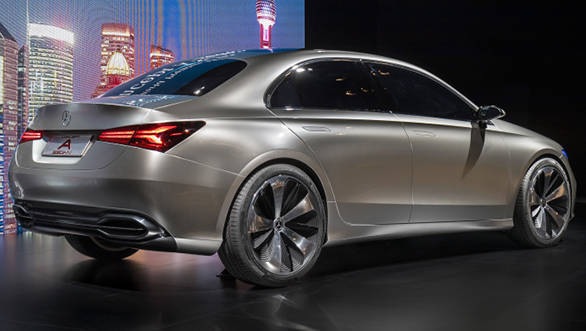 It's from the side and rear that the two cars look significantly different. From the side, the CLA's profile is evident with the short rear overhang, the higher roof, the almost-perfectly semicircular shape of the window frames and the wraparound taillights. The rear sees design cues from the CLA too like the small windscreen, the integrated lip spoiler and the tapering lights. The lights feature new LED elements while the bumper is a more curvy, and just one simple crease.
Mercedes-Benz hasn't said anything about the engines that power the Concept A sedan, but we expect a production-ready version of this car in the form of an all-new CLA sometime in 2019.