2017 RFC India: Gurmeet Virdi and Kirpal Singh Tung lead after a tough Day 1
The fourth edition of the Rainforest Challenge India began yesterday in Goa, and it seems to be better than ever -- the cars a lot better and the stages are a lot tougher. Five stages, as a part of the Prologue, were held yesterday and for the first time, the organisers didn't conduct them in an open ground inside the city. Instead, they took competitors to an untamed property in Kadamba where David Metcalfe, the competition manager designed stages that proved to be tricky for both, the competitors and the organisers.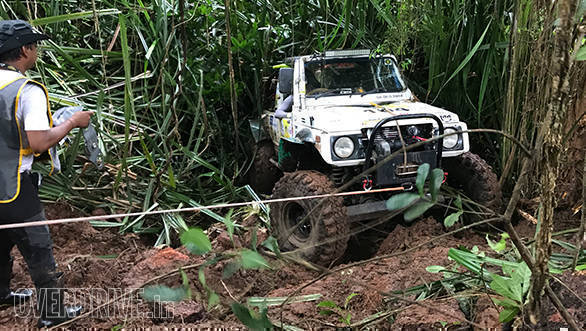 The difficulty level of the stages has gone up by quite a bit, with none of the competitors being able to complete SS2. Limited access to areas inside the stages meant recovering broken or rolled-over vehicles was very challenging and time consuming for the organisers. As a result, all five stages which were supposed to be completed during the day, went on into the night. SS6, which was supposed to be RFC India's first night stage, has been postponed to today.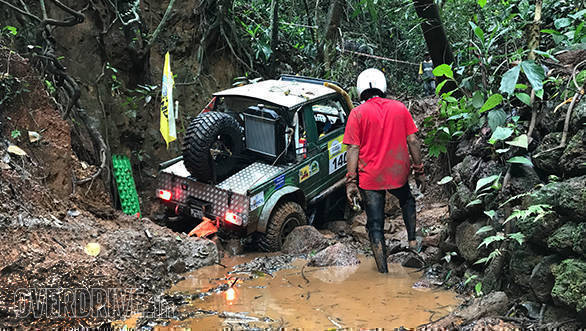 Leading the standings after all this are defending champions, Gurmeet Virdi and Kirpal Singh Tung (competition number 101) from Chandigarh. The team completed four out of the five stages and were fastest in three of them, giving them an overall score of 390 points. In second place is Jagat Nanjappa and Chetan Changappa (108) who had also finished four out of five stages. They have a total of 355 points, ahead of Siddartha Santosh and Prithviraj AC (106), who finished three out of five stages to hold 298 points.
The entire RFC camp will move to another campsite today in Quepem where it will stay until Thursday morning. The four SS to be held today are all night stages, and are scheduled to begin by 3.00 pm.