2017 Malaysian Superbike Championship: Double podium for K Rajini at Round 1
K Rajini's 2017 season of racing at the Malaysian Superbike Championship got off to a good start. In the first race, Rajini qualified third, and managed to finish the race second. In the second race, Rajini once again started third and led the race for 16 laps. However, since his motorcycle had an issue with the quick shifter he fell back to third once again, which is where he ended the race.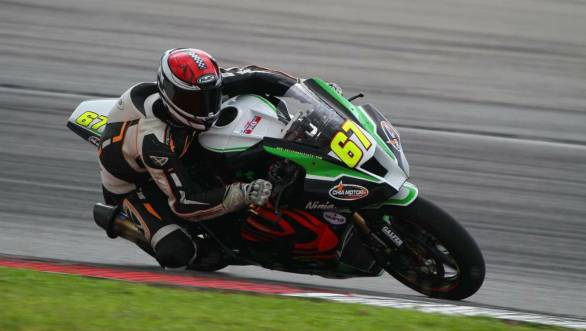 Unfortunately, Rajini was not riding the motorcycle that he rode in the 2016 championship, which was a Team Chia Motor 2016 Kawasaki ZX-10R. Instead he was astride a 2014 ZX-10R. However, he hopes to have the issues with his motorcycle sorted before the second round of the championship.
The other member of RACR, Rajini's racing academy, Dinesh Kumar, was competing in the championship's 250cc category. In the first race Dinesh started ninth on the grid and managed to move up to fourth place and stay there till the eighth lap, however, on the ninth lap he crashed. Fortunately, he was able to get back on his motorcycle and ended the race ninth. In the second race Dinesh started ninth and took his first podium in the series, finishing second.