2017 Macau GP: Jehan Daruvala finishes tenth in F3 race at Guia
The Macau GP is legendary, especially known for its terrific battles in the GT3, Formula 3  and motorcycle categories at the narrow Guia street circuit. Indian driver Jehan Daruvala, of Carlin, made his debut at Macau this weekend, and finished a creditable 10th place at the F3 final race. The entire race weekend was filled with drama, with multiple crashes and red flag situations in all the categories of the event all through.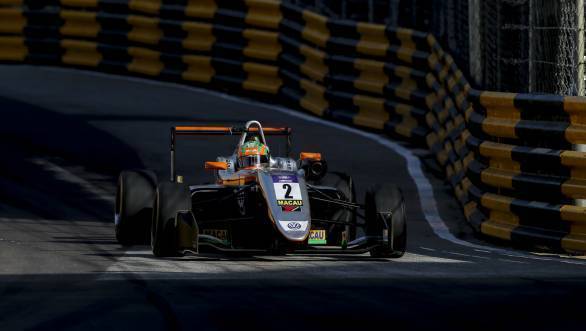 The 19-year old Indian driver, who ended his season in the FIA European F3 Championship sixth overall, had hoped to be somewhere near the top three at Macau, which is what he told us when we spoke to him ahead of the event. But, he was well aware that Macau is tricky, and anything might happen.
During Practice 1 and Qualifying 1, there were crashes that hampered Jehan's progress. But the driver managed to improve his time during the second practice session. However, a brush with the barriers during Qualifying 2 meant that Jehan was only in 19th place. This meant that he was in a tough position for the first race, or qualifying race, which would decide the grid for the final race. Jehan had to use an old set of tyres for the race, and only managed to finish 16th.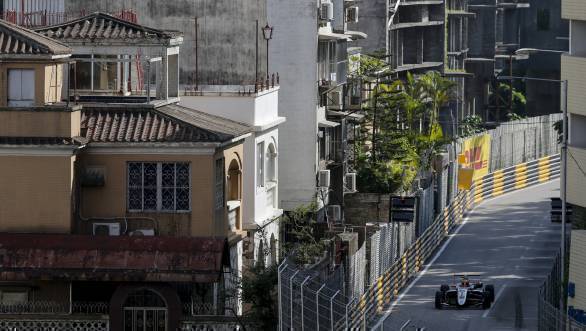 For the final race, though, Jehan managed to start on fresh tyres, but was forced wide at the race start and hit the barriers. Unfortunately this meant he had a slow puncture, and needed to pit for a fresh tyre. After that, Jehan went back out on track, having pitted during the Safety Car period, and managed to begin work of overtaking from the very back of the pack.
Jehan managed to overtake a few cars, and also benefitted from the fact that other people ahead of him crashed. It meant that he ended the race in 10th position, 10.45 seconds behind race winner Daniel Ticktum. Second place went to Jehan's Carlin team-mate Lando Norris.
The race was very exciting, though, with Sergio Camara leading into the penultimate corner, only to be overtaken by Carlin's Ferdinand von Habsburg, after which both ended up in the wall. Habsburg would keep moving to take fourth place behind third-placed Ralf Aron.
"I expected a mixed weekend – and it was exactly that. It was a steep learning curve with absolutely no margin for error. My qualifying race was compromised because ran out of tyres. At the start of the GP race I was forced into the barriers, which was a shame because I had good pace. Considering all the set-backs, I am happy with the pace I managed at the end, in my first Macau GP. I have learnt a lot and would definitely love to come and race here again next year" said Jehan.