2017 Jawa 350 OHC and 660 Vintage launched in Czech Republic
The motorcycle brand Jawa is still remembered among the enthusiasts in India as it was one of the most popular names. The Czech brand was a staunch rival of Royal Enfield in the '70s and '80s. With the stricter emission norms, ban on two-stroke motorcycles and labour issues, the CL II and the Deluxe Road King were discontinued from the Indian market until the company had to shut down its facility in 1996.
Last year that iconic two-wheeler brand was in news as Classic Legends Private Limited (CLPL), a subsidiary of Mahindra and Mahindra, signed an exclusive brand licence agreement with Jawa. It was mentioned then that new products under the Jawa brand will be made for the Indian market. The Indian manufacturer had also stated that the motorcycles under the Jawa brand will be manufactured at the Mahindra Two Wheelers' plant in Pithampur, Madhya Pradesh.
Coming to the new Jawa bikes. The first motorcycle is the Jawa 350 OHC. Powering it is an air-cooled, single-cylinder 350cc motor that makes 27.4PS at 6,500rpm and generates 30.6Nm at 5,000rpm. This motor is mated to a 4-speed gearbox and is also Euro-IV compliant. The particular motor has been sourced from Chinese manufacturer Shineray which has adopted the engine design from the Honda XR400 motor with modifications and a Delphi fuel-injection system.
2017 Jawa 350 OHC
The retro-styled Jawa 350 shares its classic lines and also the red and chrome colour scheme with the classic 350 Type 634 seen in the 1970s. The 12-litre fuel tank, in particular, gets the chrome treatment similar to the classic model. The Jawa 350 runs on 19-inch front and 18-inch rear tyres and also comes with ABS. The 2017 Jawa 350 is priced at CZK 99,930 that is equivalent to Rs 2.61 lakh.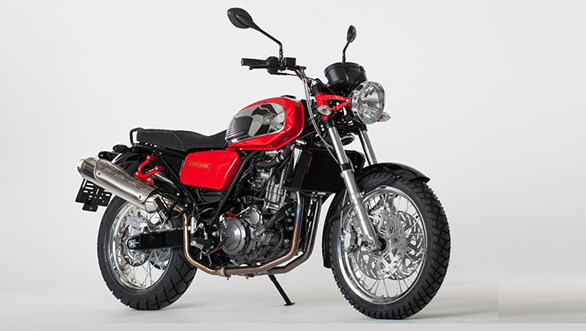 2017 Jawa 660 Vintage
The second new offering from Jawa is the 660 Vintage. While this one also carries the retro and old-school lines of the 350 OHC, it retains the single-cylinder 660cc engine that was first seen in the Jawa Sportard in 2011. This Italian-made Minarelli motor also does duty on the Yamaha XT660 and the XT660Z Ténéré. The motor makes 49PS/57.5Nm and is paired with a 5-speed gearbox. This motor is also Euro-IV compliant. The Jawa 660 Vintage is priced at CZK 179,830 that amounts to Rs 4.70 lakh.
Will Mahindra Two Wheelers bring these new offerings from Jawa to India? Well, this is something that we need to wait and watch. However, Jawa, with its retro-styled line-up, would primarily compete with Royal Enfield in India. Let us know your views on the same in the comments below.
Also read:
Related Stories