2017 Indimotard TWO Track School: Calendar announced
The year 2017 is almost upon us, and while we are quite cheery about it, we are also excited about the 2017 season of the TWO Track School by Indimotard & OVERDRIVE. We've lined up six weekends over the course of the next year, starting January 21-22. All sessions will be held at the Kari Motor Speedway in Coimbatore.
The schedule is as follows-
January 21st and 22nd  (Level 2)
March 4th  and 5th (Level 1)
July 15th and 16th (Level 1)
September 30th and October 1st (Level 1)
November 18th and 19th (Level 1)
The TWO Track School's theory and practice sessions are designed to teach you correct knowledge about motorcycles and how to ride them faster and safer than ever before.  Indimotard's instructors will also ride along with you, during the two days of intensive track time, and give you a one-on-one feedback.
As usual only one level is run per weekend ( either Level 1 or Level 2), along with the Open session for riders who wish to hone the skills they've learnt at a previous Level. They get to ride whenever the classroom session is progress. The fees for each Level is Rs 13,500  while the cost for the Open track riding session is Rs 8,500.
The fees include-
Track time for two full days
Expert guidance by team Indimotard
Marshals/ corner workers
Ambulance and doctor on standby
Lunch on both days
Transport to and from the track has to be managed by the participant at their own expense. You can get in touch with Indimotard in case you wish to have your bike transported in a truck from the Indimotard office in Bangalore to the track. Accommodation in Coimbatore will be charged extra and is on a twin-sharing basis.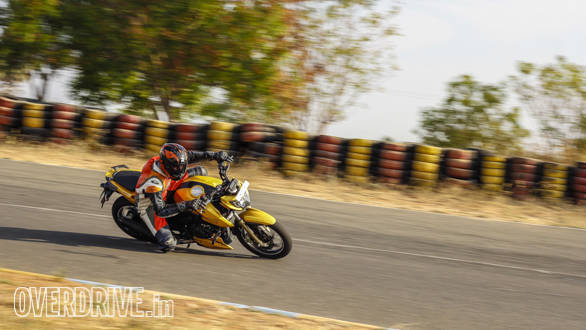 In order to provide in-depth training and attention to each student, we've the capped the number of entries to 30 students. So hurry and register at http://indimotard.com/two/#twoform2
Also see:
Related Stories