2017 Geneva Motor Show: 1,500PS Dendrobium electric hypercar teased
It is not often that you hear a Singapore-based brand working on an electric hypercar, but this time around there is one. Vanda Electrics, owned by Wong Fong Engineering, will be showcasing the Dendrobium electric hypercar at the 2017 Geneva Motor Show. The company has released a teaser video of the same.
The present portfolio of Vanda Electrics includes a mini electric truck with a payload capacity of 1 tonne. Powered by a 48V AC electric motor, the Ant truck offers a range of 100km in one full charge and can reach a maximum speed of 40kmph, claims the company. The other offering from Vanda Electrics is an electric scooter that takes 60 minutes to fully charge and offer a range of 64km. However, both of these offerings are in the concept stage.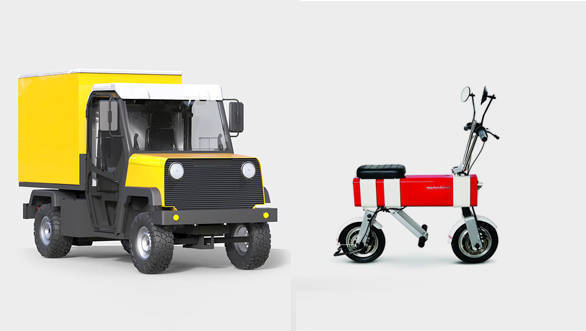 Vanda Electric concepts, Ant truck and Motochimp scooter
The company states, "Vanda Electrics is set to develop electric transportation solutions to capitalise on the global shift towards electric mobility. Under the Vanda umbrella, a suite of electric mobility products and battery storage technologies will be made available to the market, with a focus on three key segments - hyper luxury, consumer and industrials."
The two concepts that we mentioned fit in the industrial and consumer categories. The Dendrobium electric hypercar will be its hyper luxury model that will come with fast-charging modular battery system, the Titan 8. The company has tied up with Williams Advanced Engineering. The technical details of this hypercar are still not out, though it is believed to make 1,500PS with a claimed 0 to 100kmph acceleration of 2.6 seconds. The hypercar is named Dendrobium after the orchid species found in Singapore.