2017 Formula Racing Junior Series to feature drivers from Sri Lanka and UAE
The Kari Motor Speedway will host the first round of the second edition of the Formula Racing Junior Series. The championship will feature Formula LGB 1300 machines, and is only open to drivers who have not had a podium in any FMSCI approved motor racing championships. The winner of the championship, that will be held over 10 races in two rounds, will gain a fully sponsored season in the Formula LGB F4 championship.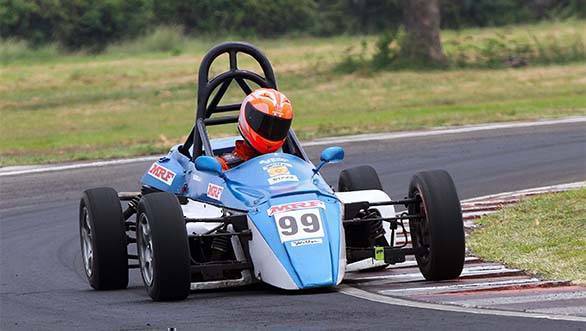 Twelve drivers are expected to compete in the championship this year, with racing hopefuls from Sri Lanka and the UAE also part of the grid. The championship hopes to bridge the gap between karting and formula racing, and was conceived by Meco Motorsports boss and former F3 champion, Akbar Ebrahim. Ebrahim is now FMSCI president.
"The FJRS provides an affordable platform to young racers in the country to showcase their skills and break into the big league," Ebrahim said, on the eve of the series. "The first edition was a super hit and helped us identify good talent at the entry level," he added.
While the winner will get a free drive in the entire 2017 LGB F4 Championship, the runner-up will get two free drives in the series, and the second-runner up will get one free drive in the championship.
Also held alongside the FLGB 1300, are four categories of motorcycle races, including one exclusively for ladies.