2016 Paris Motor Show: Ferrari GTC4 Lusso T unveiled
Ferrari has revealed pictures and details of the GTC4 Lusso T ahead of its scheduled debut at the 2016 Paris Motor Show. The new GT concept is the first 4-seater Ferrari that comes with a turbo-charged V8 engine.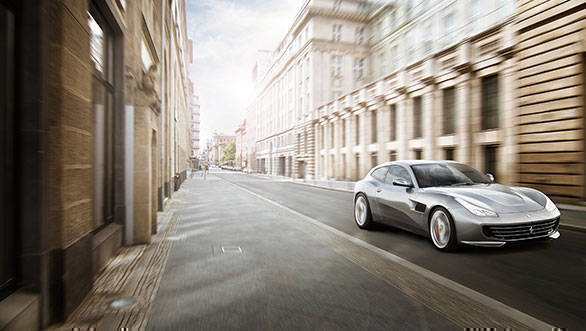 The Italian automaker styled the GTC4Lusso T just like its sporty shooting brake coupé. Ferrari streamlined and tapered the new concept's shape and gave it a fastback-like silhouette.
The Italian company claims that it has adjusted the GTC4 Lusso T's dynamic control systems to boost responsiveness to commands. "In particular," says Ferrari, "the 4WS (rear-wheel steering), which is integrated with Side Slip Control (SSC3), makes for more rapid response to steering wheel inputs entering and exiting corners, thanks to the rear wheels steering in the same direction as the front ones."
Inside, the GTC4Lusso T features dual-cockpit architecture, ideal for shared driving experience for driver and passenger. It also comes equipped with the latest infotainment system with a 10.25-inch high-definition capacitive touchscreen.
The GTC4Lusso T is powered by a 3.9-litre V8 turbo engine from the same engine family used in 488 GTB and California T. The powertrain makes an impressive 601PS at 7,500rpm and generates a meaty 760Nm at 3,000-5,250rpm. Ferrari will announce its pricing later this year.
Ferrari is also going to showcase its open-top LaFerrari at the 2016 Paris Motor Show. Code-named LaFerrari Spider, the open-top will have a limited production run of only 499 units, and all units have been sold out.