2016 Orange Festival to be held from December 15-18
The Orange Festival is back with a bang, and the 2016 edition promises to offer an even more immersive experience than ever before. For those who've been living under a rock, the Orange Festival is the biggest music and adventure festival in the North East. This year, the event will be held from December 15 to December 18, 2016, in the picturesque surroundings of Dambuk, Arunachal Pradesh.
The festival provides a platform to new as well as established musicians to perform live in front of, what can be described as, an exuberant crowd. Headlining the list of performances this year is the famous Swedish guitarist Yngwie Malmsteen. Besides, there are performances by Joker's Whoop, Menwhopause, The Ganesh Talkies and many more.
For the adrenaline junkies, JK Tyres has arranged a super challenging off-road event - 4x4 Fury. Now knowing the unique challenges that the terrain in Arunachal Pradesh presents - loose sand, water crossings, marshes etc. - this won't be an easy affair. And for those who prefer driving on tarmac and have a navigator who's excellent with maths and maps, Maruti Suzuki is holding the National Super League TSD Rally Championship.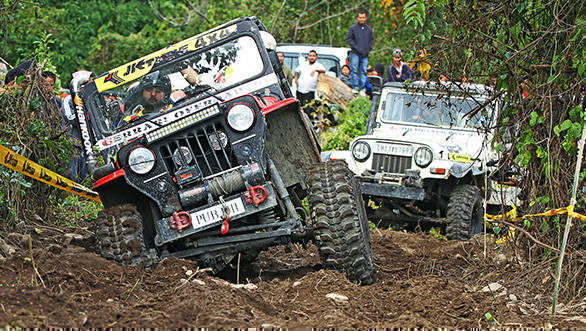 Also, while you are at the festival, swaying to some great music, make sure to catch up with Team OVERDRIVE at the event. We will be there for a special comparison test, and no, we aren't giving you any more details. Want to find out what we are up to, just drop by and say hello.