2016 Mazda MX-5 unveiled
Its been a long time coming but Mazda has finally taken the wraps off its all new, fourth gen MX-5 Miata. Mazda is still withholding a lot of information but what we know is that this is car is even smaller than the iconic first generation car that broke cover in 1989. In that sense the MX-5 lives up to the original car's identity - lightweight front engined, rear wheel drive convertible. Here's what we know so far.
The new MX-5 sheds a solid 100kg over its predecessor, a car that was criticized by purists for having gotten too big and heavy for a Miata. Nevertheless the weight loss means the new car should weigh in at the magical 1000kg mark. Mazda isn't saying anything about the engines except that they will come from the SKYACTIVE family.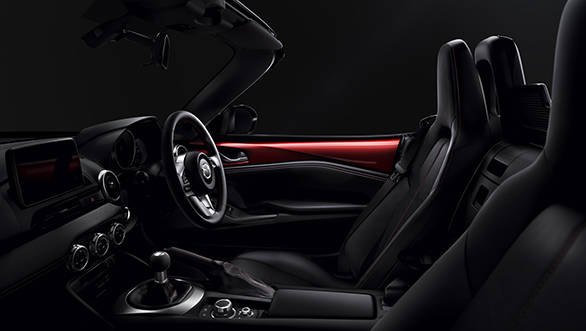 And that leaves the styling. It's based on Mazda's Kodo design language and is not exactly what you'd call subtle. It's an unusual mix of hard angles and flowing lines and we also spot a hint of BMW in that curvaceous rear end. All said and done it's going to be a very polarizing car. Either you really like the way it looks or you simply don't. Still, this is looking to be a very promising car, one that offers a simple but pure sports car experience. Exactly the recipe that made the MX-5 one of the best selling sports cars in history.