2016 Los Angeles Auto Show: New Alfa Romeo Stelvio image gallery
The Alfa Romeo Stelvio is the brand's most anticipated SUV that arrives later next year. Based on the same platform as the Giulia sedan, the Alfa Romeo Stelvio gets an option between two turbocharged motors. While the standard and Ti versions will be the one that will be sold in more numbers, the Quadrifoglio will be positioned in the premium range. In the company's simulation tests, the Stelvio clocked the fastest timings for an SUV at the Nurburgring, however, the SUV has still not made it to the track for a real world test. The all-aluminium 2.9-liter direct-injection bi-turbo V6 motor can reach from o to 100kmph in 3.9 seconds. All the details on the 2018 Alfa Romeo Stelvio can be read here.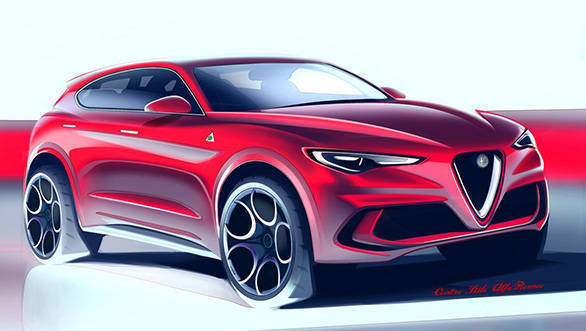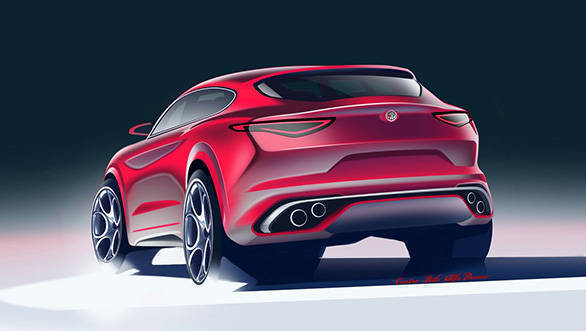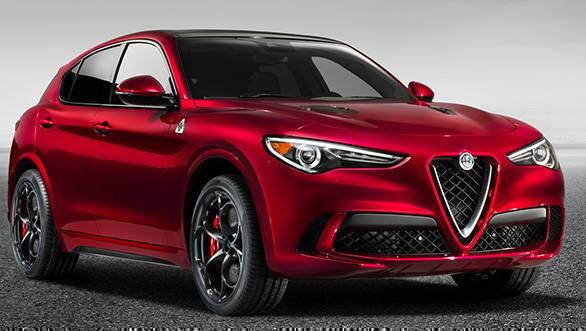 The front profile of the Alfa Romeo Stelvio is similar to the Giulia sedan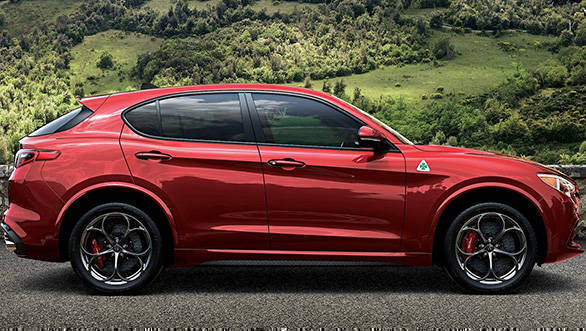 The silhouette of the Alfa Romeo Stelvio gets a completely new profile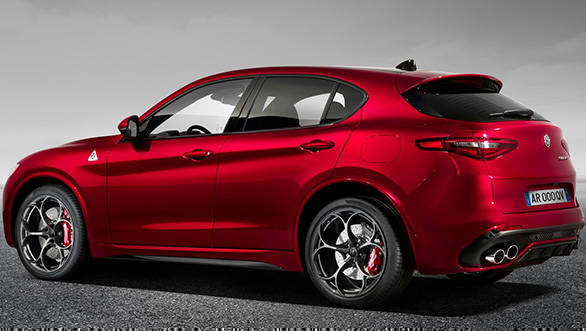 In addition to the muscular proportions, the large profile wheels make the Alfa Romeo Stelvio a handsome offering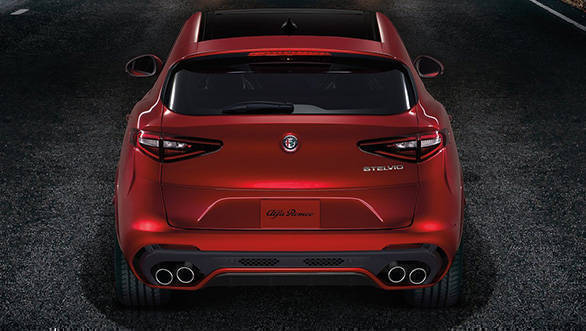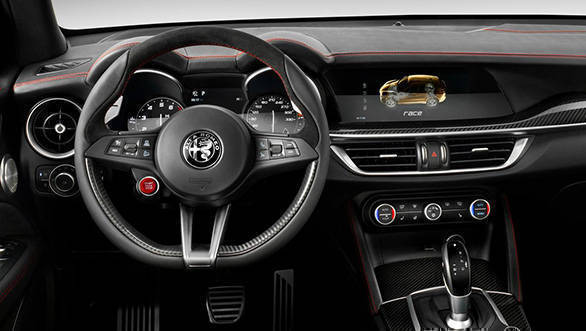 The feature list that will be offered on the Alfa Romeo Stelvio include a full-colour 7.0-inch thin film transistor (TFT) cluster display with analogue gauges.
Alfa Romeo offers Apple CarPlay and Android Auto as standard on all the trims of the Stelvio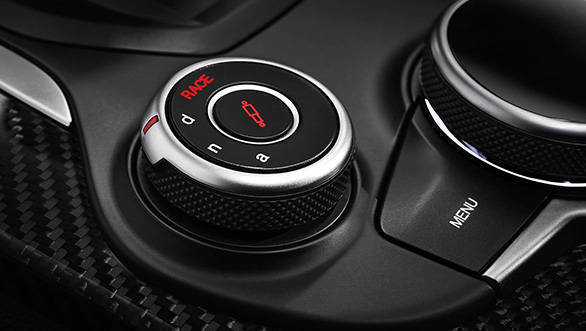 The Stelvio Quadrifoglio also gets different modes dynamic, natural, high-efficiency and race mode
The 2.9-liter of the Alfa Romeo Stelvio Quadrifoglio direct-injection bi-turbo V6 motor that churns out a mighty 505PS and 600Nm of torque.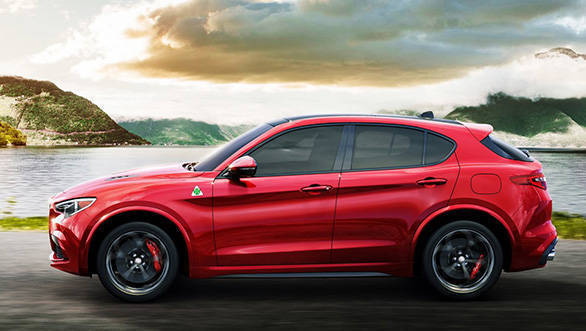 The Alfa Romeo Stelvio comes with a standard Q4 all-wheel-drive system.
For more stories on 2016 Los Angeles Motor Show, click here.
Related Stories