2016 Le Mans 24 hours: Porsche takes provisional pole at Q1
The 2016 24 hours of Le Mans finally kicked off with the first qualifying session on June 15 at 22:00 local time. Five minutes into qualifying, and only 10 cars remained in the pits, indicating heavy traffic on the circuit.
Amidst the chaos, Toyota's Stephane Sarrazin set the first benchmark lap time with a 3:20.737 in the #6 TS050 Hybrid. Fast forward just 12 minutes, Neel Jani set the fastest time of 3:19.733 on lap 3 of his stint, securing provisional pole. For a motorsport event that lasts a complete day, it was surprising to see the fastest lap set so early into the session. Around half an hour into the session, Mark Webber's attempt to set a competitive time in his #1 919 Hybrid was cut short due to an untimely red flag.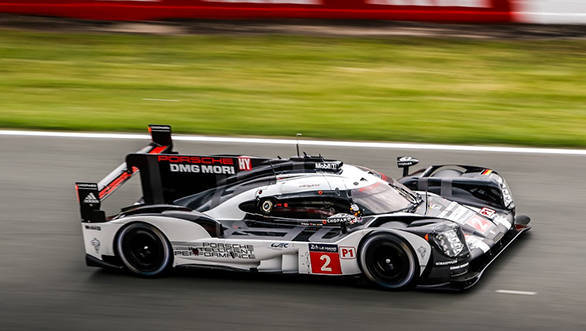 In the LMP2 class, G-Drive Racing's Rene Rast secured provisional pole with a 3:36.605 lap time in the #26 Oreca 05, trailed closely by the two Alpines.
Things were particularly heated in the LMGTE Pro class, with the #66 and #67 Ford GTs setting consecutive fastest lap times of 3:51.590 and 3:52.038. Ferrari replied swiftly by one upping both lap times with a 3:51.568 lap time in the #51 488 GTE. However, just before the session came to an end at midnight, the two GTs managed to take back their positions.
Q2 will take place from 19:00 to 21:00 local time on June 16, with a final session from 22:00 to midnight.