2016 JK Tyre 4x4 Fury: Siddharth Santosh and Lokesh Shivaraja win the Championship
Team Bangalore Off Road Drivers Association or BODA's Siddharth Santosh and Lokesh Shivaraja have won the 2016 JK Tyre 4x4 Fury Championship. The duo put up a brilliant performance on the third and last day of the event, ensuring they brought their vehicles home in first place.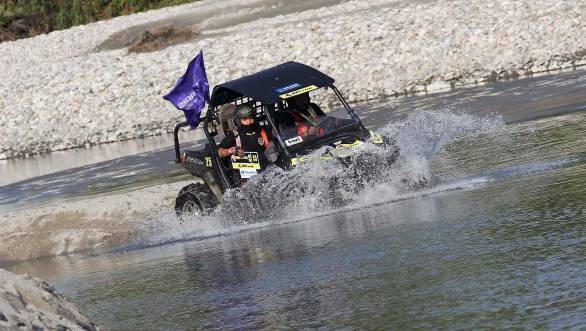 Since team BODA was already leading the championship, they decided to go easy on the last couple of stages. On the final day, the they collected 166.5 points which was enough to win the title. They scored 830.75 points at the end of the seventh and final day.
The team kept their cool during the tough stages and their exceptional team work helped them win.
The Gerrari Off Roaders duo, Kabir Waraich and Gurmeet Virdi made a valiant effort to make up for lost points after a dismal performance on Day Two. They finished the two stages in second position to score 216.75 points. They accumulated a total of 745.25 points to secure second position in the Championship.
Their Gerrari team-mates Sanbir and Padam Chauhan won the stages on Day Three, raking up 227.25 points.
Ujjal Namshum Chow and Aditya Mein from Arunachal Pradesh secured third in the Championship. Given the limited time they got to prepare their Gypsy for Rally and their relative inexperience, finishing P3 was indeed a commendable feat.
Meosing Namsoom and Tainum Mein won in the North East category, amassing a total of 680 points.