2016 Indian Rally Championship to run over four rounds
The Indian Rally Championship has snagged a new promotor, with Kolkata-based RRPM coming on board for the year 2016. It has been confirmed that the championship will be held over four rounds, with a possible fifth round likely to be added too.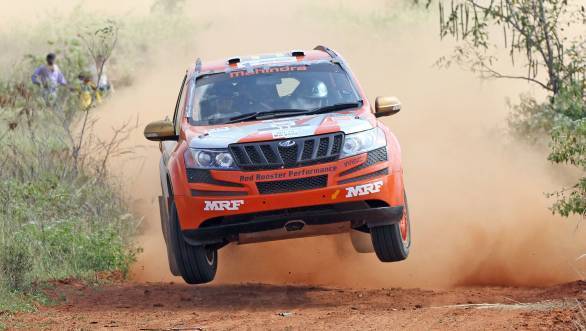 The confirmed events, so far include the Nashik Rally, the K-1000 in Bangalore, and the Chikmagalur Rally, which will be held as the season-finale event, and is also the season finale of the Asia Pacific Rally Championship.
The events that are being considered for the fourth round of the championship include the Coimbatore Rally, a possible rally in Delhi, and the Durgapur Rally.
"We would like 2016 Indian Rally Championship to be a pan India series, which is why we would like a round in either the North or the East, but we will have confirmation in a week's time," said Rally Commission Chairman, Ashwin Pandit.
"The IRC is aimed at being a four-wheel drive championship", said Pandit. "It will be restricted to overseas drivers driving imported cars, Indian drivers driving imported cars, overseas drivers driving Indian cars, and with the opportunity for Indian drivers in Indian cars to compete in the class," he continued.
The INRC, meanwhile, will comprise of overall category, up to 2000cc category and up to 1400cc category. "The 1400cc is the mass produced cars in our country. We naturally expect a lot of competitors here. A lot of manufacturers have shown interest in fielding factory teams," he added.
He went on to say that while the promoter is definitely on board for 2016, there is an attempt being made to get the same promoter on board for the next two years as well, but that decision will be taken later on in the season.
The goals for 2017 and 2018 are to run a truly 'national' championship, with a round in each zone of the country.