2016 Hyundai Tucson: Image gallery
Hyundai is all set to introduce its new SUV, the Tucson. The car looks a lot better than its predecessor with a more sleek and stylish, agile look. Featuring a hexagonal grille, LED headlamps and LED daytime running lights, the Tucson will be available with a 1.6-litre GDI or a 1.6 litre T-GDI petrol engines. It also comes with three diesel options, a 1.7-litre, 2.0-litre standard powers and a 2.0-litre high power engine, which also come with a seven-speed dual clutch transmission and a six-speed manual transmission.
The interior comes in soft-touch leather and an all new generation navigation system, which also includes a seven year free Tomtom Live subscription.
Hyundai is set to feature this car at the Geneva Motor Show this March.
The Tucson features a hexagonal front grille, LED headlamps and LED daytime running lights
The rear has horizontal lines that flow from the rear wheel arches and is accentuated by slim tail lights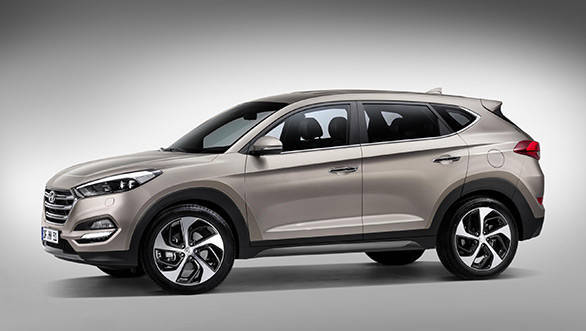 Attractive alloys on the new Hyundai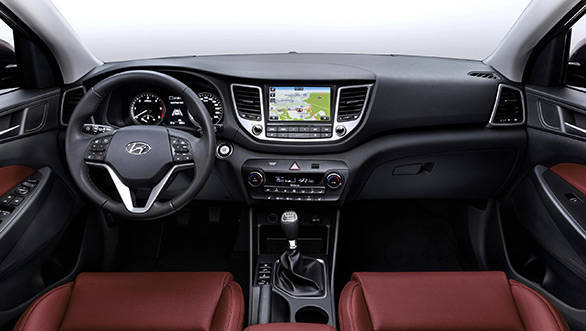 The interior of the car has heated and ventilated front seats and also comes with a new-generation navigation system that includes a seven-year free subscription to Tomtom Live services
The Hyundai Tucson looks more sleek and stylish than its predecessor
Price (Ex-Delhi)
Starts Rs 27.69 Lakhs