2016 GP3: Arjun Maini finishes seventh and fifth at Hockenheim
These past month, Arjun Maini has been busy racing for Jenzer Motorsport in the GP3 series. Maini joined the championship Round 3 at Silverstone, Britain where managed to qualify on P3 for Race 1 and finished eighth. In the second race however, Maini was involved in an incident with Koiranen GP's Matthew Parry, and finished 19th.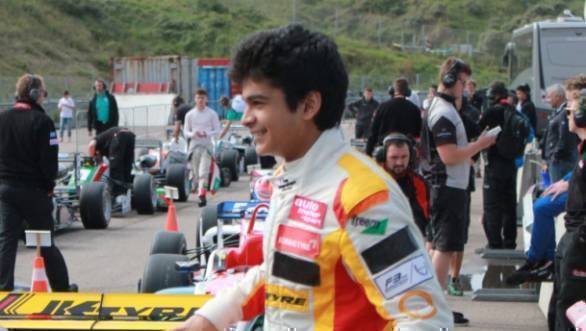 In Round 4, which was held in Budapest, Maini qualified ninth for Race 1 in which he made up one place to finish eighth. He was on reverse pole for Race 2, but lost his position to Alexander Albon at the start. However, Maini held second place till the chequered flag despite constant pressure from Charles Leclerc from team ART Grand Prix.
Last weekend, Maini raced in Hockenheim, Germany, where he qualified 13th for Race 1. By the end of the race, he made up six places to finish seventh, putting him on reverse pole for Race 2. With a good start, Maini held the lead for the first few laps until the Virtual Safety Car was deployed. Jake Hughes of team DAMS, made the best of this opportunity and took the lead soon after. By the end of the race, Maini was pushed further down to finish fifth. Shortly before the GP3 weekend, it was announced that Maini would be backed by the TVS Motor Company in his GP3 campaign.
There are four rounds left in the championship, with the next one being held at the Spa-Francorchamps in Belgium from August 26-28. Maini currently stands 11th in the overall standings with a total of 32 points in the bank.