2016 Geneva Motor Show: Production-spec Koenigsegg Regera unveiled
If you thought that the top speed game in hypercar world had come to an end with the introduction of the Bugatti Chiron, Koenigsegg thinks otherwise. At the 2016 Geneva Motor Show, the Swedish hypercar maker unveiled the new Regera in its production guise..
The plug-in hybrid weighs 1589kg and produces over 1,500PS and over 2,000Nm. To put things in perspective, the Bugatti Chiron makes 1,479PS ( 1,600Nm )and weighs 453kg more than the Regera.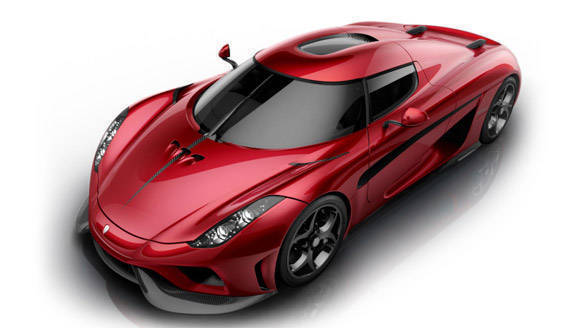 Koenigsegg has also released official performance figures which are pretty close to the Bugatti Chiron's. 0-100kmph is dispatched in 2.8seconds, a smidgen slower than the sub 2.5 second time of the Chiron. However, past the tonne, the Regera's comparitively lower weight and higher power help it gallop past the Chiron. The dash from 0-300kmph takes 13.5seconds while the Regera covers it in a mind boggling 10.9seconds. Koenigsegg says the Regera can sprint from 0 to 400kmph in a gobsmacking 20 seconds.
The Regera was unveiled at the 2015 Geneva Motor Show in a concept form and has been undergoing various tests including homologation. Koenigsegg says that it has also used the time to improve the Direct Drive system. The system does away with conventional transmissions and connects the axles directly to the powertrain ( 5-litre V8 Internal Combustion Engine+ battery pack)
The time period was also used to research an array of battery packs that can be incorporated as part of the hybrid powertrain. It has finally decided to use an 800V battery pack, making the Regera the first production ready car to feature a high capacity battery.
Koenigsegg has also developed a new cooling mechanism for the battery pack. Unlike conventional mechanisms where a pipe containing coolant circulates around the battery pack, the Regera's battery pack sits inside a sealed unit with coolant flooding around all heat sensitive elements.
Considerable research has also gone into reducing the weight of the battery pack. The cells are hand built and are of Formula One grade which results in a 25kg drop in weight compared to the battery pack in the concept car.
For more news on launches and unveils at the 2016 Geneva Motor Show, click here.