2016 Geneva Motor Show: New Volkswagen up! unveiled
Volkswagen has unveiled the facelifted up! at the 2016 Geneva Motor Show. The updated Volkswagen Up gets exterior styling changed, revised interior trims and smartphone connectivity options. It will be offered to buyers with a new petrol engine, with more colours and customisation options.
The updated Volkswagen up! will continue to be offered in both three-door and five-door body styles and in a total of seven trims. The top trim is powered by a 1.0-litre, three-cylinder TSI petrol motor which makes 90PS of peak power and 160Nm of torque.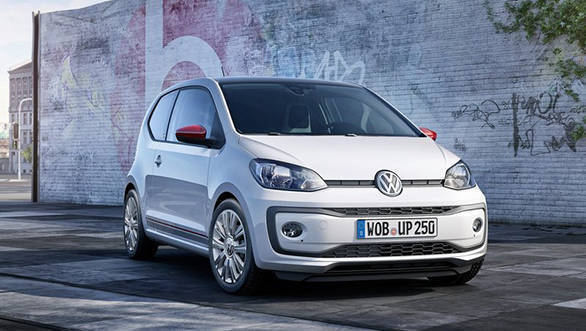 VW says that the new up! can accelerate from 0-100kmph in 10 seconds and attain a top speed of 185kmph. The new up! will also be offered in a cross model and a delivery van version. Apart from the new seat covers and trendy dashpads, the new VW up! can also be furnished with decal designs.
The styling updates include a new front bumper which gets integrated cornering lights and bigger air ducts. There are LED daytime running lamps, bigger wing mirrors with turn indicators and a tweaked rear bumper design. The updated up! will also offer buyers the option of 13 different body colours, nine exterior designs, three roof colours and 10 dashboard designs.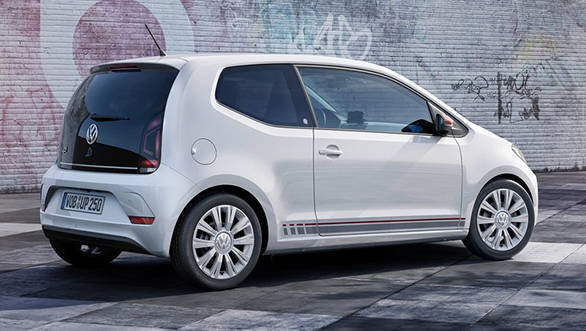 The updated Volkswagen up! will be offered with option of USB and Bluetooth smartphone connectivity. The up! can be connected to a smartphone via a Volkswagen app allowing different functions like navigation system and music player to be controlled.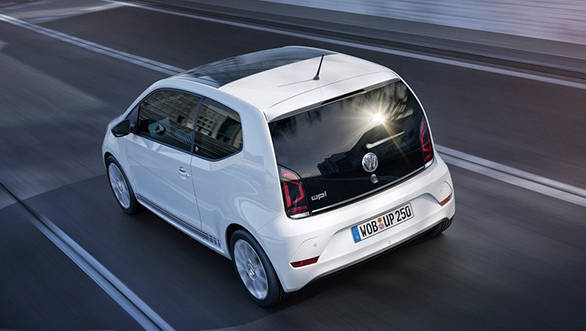 VW will also offer an up! Beats version which comes equipped with a 300-watt premium sound system with two tweeters, two speakers, two woofers and one subwoofer.
For more news on launches and unveils at the 2016 Geneva Motor Show, click here.