2016 Maruti Suzuki Desert Storm: Aabishek Mishra holds the lead in Xtreme Category after Leg 1
Aabishek Mishra (co-driver PV Srinivas Murthy) holds the lead in the Xtreme category with a total time of 1:17.27s after  Leg 1 of the 2016 Maruti Suzuki Desert Storm. Suresh Rana (co-driver Ashwin Naik) stands at second with 1:22.38s while Amanpreet Ahluwalia (co-driver Virender Kashyap) is third with 1:26.35s. In the Moto category, CS Santosh came out on top with 1:24.28s on the clock, while Jes David managed to finish the leg in second place at 1:26.12s. This leg, which started from Hanumangarh, consisted of two competitive stages which spanned 58.23km and 23.81km, and ended at Bikaner.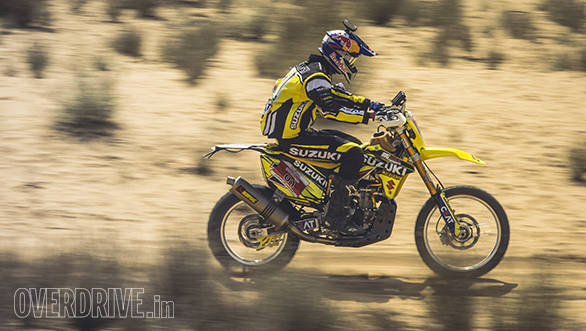 The second leg of the 2016 Desert Storm will host just one SS. This will be the longest competitive stage in this rally, covering a total distance of 185.94km. This leg begins at Bikaner, heads toward a village called Sadolai before heading back toward Bikaner.
Images by Ishaan Bhataiya