2016 Defexpo India: Polaris India unveils DAGOR and MRZR4
Polaris India has unveiled the DAGOR (Deployable Advance Ground Off-Road) and MRZR4 vehicles at the ongoing 2016 Defexpo India. Additionally, the company is also showcasing the Sportsman Big Boss 6X6 and Ranger 6X6 800. This 9th edition of the Defexpo is being held from March 28-31, 2016 at Goa.
Polaris says that the DAGOR features a unique design to facilitate easy operation and maintenance during combat. It utilises a Commercial Off-The-Shelf (COTS) driveline, controls and components streamlining mechanic and operator training. Polaris India says that the DAGOR has been developed under a contract from elements of the U.S. Special Operations Command and International Special Operations Forces customers.
The company says that the MRZR4 can be configured for a variety of applications, is air transportable and has been purchased by the U.S. and allied forces across the globe. The Ranger 6X6 800 is powered by a 800cc twin-cylinder engine with electronic fuel injection which allows for quick starts in any temperature.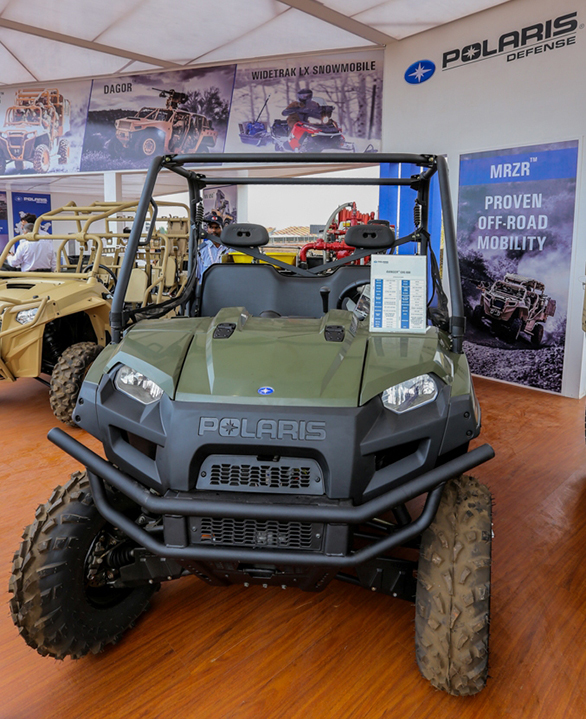 Polaris India currently has dealerships at 14 locations across the country.