2016 Auto Expo: Mahindra XUV Aero concept image gallery
Mahindra unveiled the XUV Aero concept at the Auto Expo 2016 which has been designed completely in-house at the company's design studio in Kandivali, Mumbai. Mahindra says the XUV Aero, just like the XUV 500 by which it is inspired, is an automotive manifestation of the cheetah. The XUV Aero is a coupe-crossover which gets an aerodynamic silhouette along with a muscular and sporty stance.
It gets a sloping roofline that goes on to meet horizontally positioned tail lamps and a chunky bumper with faux diffusers, much like sportier crossovers from BMW and now Mercedes. The XUV Aero also previews new infotainment and connectivity features that will be offered on Mahindra's production models in the future.
Under the hood, it gets a 2.2-litre mHawk engine which is good for 210PS. Mahindra says it has a modern combustion system with low pressure EGR adaptability for improved NVH and better fuel economy. The good bit is that it accelerates from 0-100kmph in under six seconds.
Speaking on the occasion, Anand Mahindra, chairman, Mahindra Group said, "Mahindra is constantly striving to push the boundaries of technology and inn ovation while developing new mobility solutions for a rapidly evolving world. The Auto Expo is the perfect opportunity to showcase our new range of automotive products and we are particularly proud of the XUV Aero which represents a paradigm shift in our design philosophy."
Also present at the occasion was Pravin Shah, president and chief executive (automotive), Mahindra and Mahindra. He told OVERDRIVE  that the unveiling of the XUV Aero concept is a significant event for the company and a step forward in their design story. He added that it not only has a bold exterior design but also comes equipped with connected technology.
The front end looks similar to the XUV500. However, the XUV Aero concept gets a brand new front bumper, LED headlights and DRLs
The XUV Aero concept carries over the strong character lines from the XUV500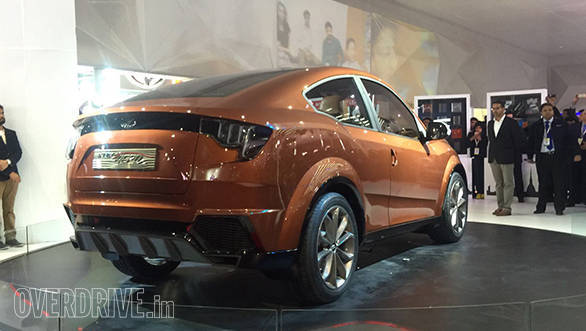 The rear end of the Mahindra XUV Aero concept clearly takes a lot of design from the Ford
The air conditioning temperature is displayed on the the AC vents. A very nice touch
Although the interior layout is similar to the XUV500, the XUV Aero takes it a step further with the centrally mounted Apple iPad, which serves as the infotainment system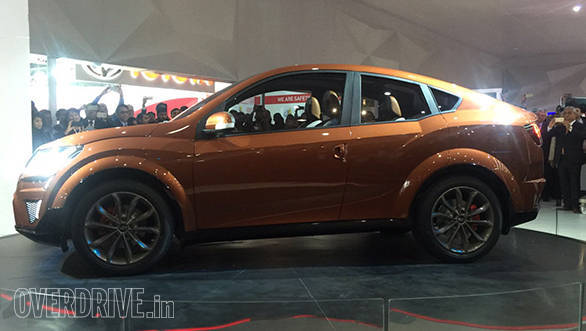 The rear passengers get individual body-hugging seats
The rear passengers get individual iPads too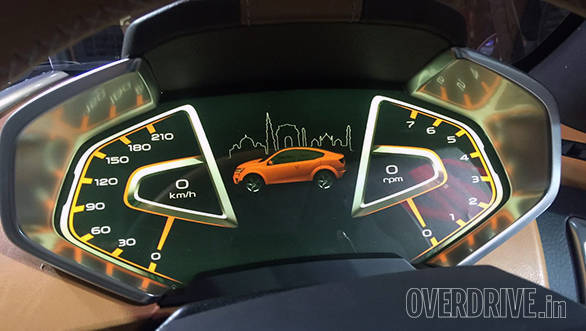 The instrument cluster is a very neat fully digital unit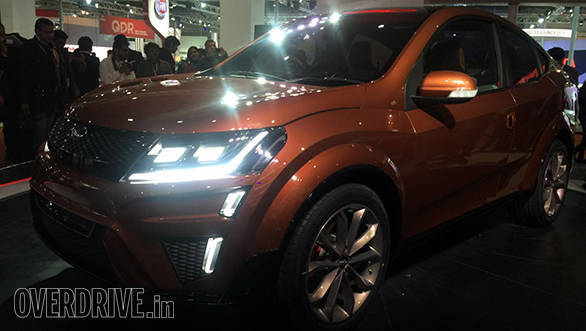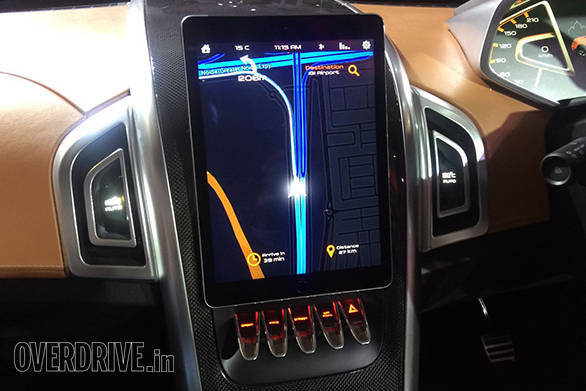 Below the iPad are toggle switches which allow the driver to choose from four driving modes - Sport, Race, Street and Offroad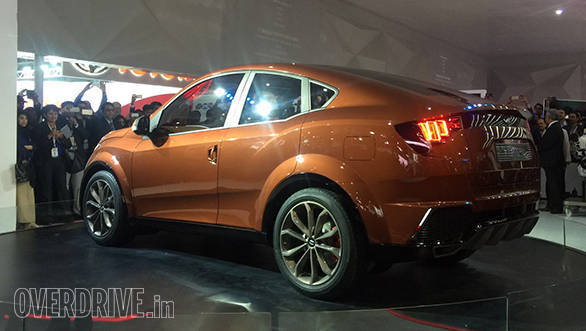 For more information from OVERDRIVE on the 2016 Auto Expo, click here
To stay at the cutting edge of automotive news in India, follow us on Twitter (@odmag) or on Facebook (facebook.com/odmag). Or download our app from the iOS or Android app stores today
.
Price (Ex-Delhi)
Starts Rs 74.62 Lakhs