2016 Auto Expo: Honda Accord and BR-V unveiled
Among the already-on-sale cars and a few concepts at the Honda pavilion at the Auto Expo 2016 were two cars that hold special significance for India. They are the Honda BR-V and the new Accord. While neither of them were launched at the Expo, Honda has said that they will arrive in India within the year.
The BR-V is Honda's competition for the Duster and Creta and fits in between the two SUVs in terms of size. It is a smart design with a front end inspired by the CR-V and a side profile that reminds of the lines that have become a common sight on the Amaze, City and Jazz. It is a mid size SUV and offers a lot of space inside for its occupants. Honda says that it is a combination of the bold sporty appearance and handling of an SUV combined with great utility and enough space to seat seven. We expect the Honda BR-V to come with the 1.5-litre Earth Dream diesel engine, but in a different state of tune that should make more power than it does now in the City. There should also be a 1.5-litre petrol motor in offer with the option for a CVT box.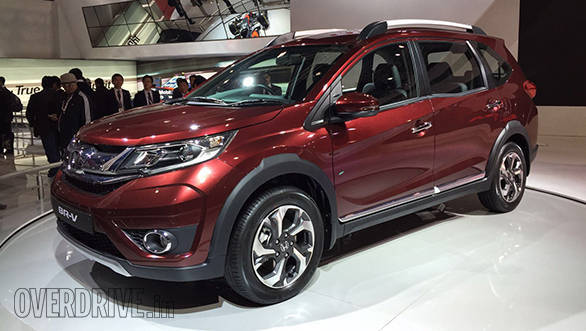 The other car that is important to India is the new Accord. With Honda deciding that it is time to reintroduce the Accord, the new version was showcased at the Auto Expo. The ninth generation Honda Accord will make a comeback later this year. There have been no details revealed about the engine and trim options, but it is safe to assume that the car will get the 2.4-litre i-VTEC motor.
Meanwhile, Honda also showed a race ready Jazz and their opened wheel concept - Project 2&4.
Read our first drive report of the the BR-V here
For more stories from the Auto Expo 2016, click here
To stay at the cutting edge of automotive news in India, follow us on Twitter (@odmag) or on Facebook (facebook.com/odmag). Or download our app from the iOS or Android app stores today
Price (Ex-Delhi)
Starts Rs 7.5 Lakhs
Related Stories