2016 Auto Expo: Datsun showcases the Bluebird 1600SSS and Go-Rally
Situated at the Datsun stand in the 2016 Auto Expo were two delicious rally cars – the legendary Bluebird 1600SSS or the P510, and the Datsun Go-Rally. The details of the Go-Rally are scarce, but we know the car was designed by Japanese engineers and was built by Datsun solely as a design study exercise. So you may as well lose any hope of seeing these things in action in the INRC anytime soon.
What we could tell was that the car had a fully striped interior, save for two bucket seats and a comprehensive roll cage. The Go-Rally sports a subtle bodykit as well as a rear spoiler to match the striking livery. White Enkei wheels wrapped in tarmac biased rubber make for a purposeful stance. While there's no official comment, we suspect the Go-Rally will be running a tuned version of the standard 1.2-litre petrol engine with an appropriately loud exhaust.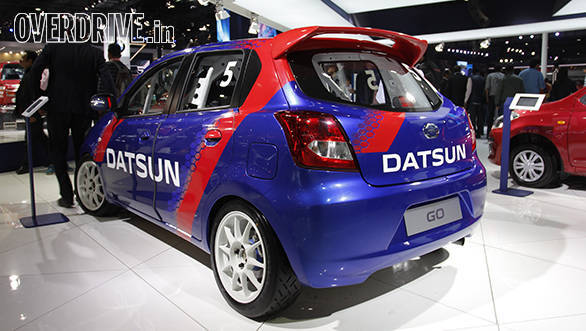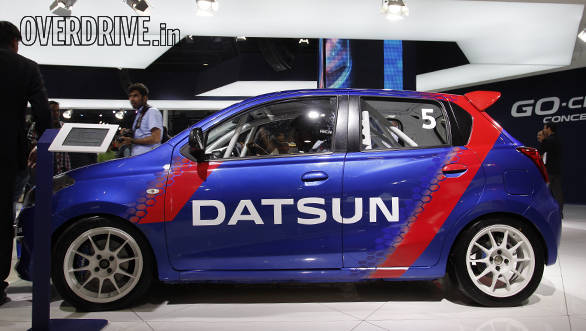 The Go-Rally was at the stand as a modern tribute to one of the most iconic Datsun rally cars of all time, the Datsun Bluebird 1600SSS. This was the same car that won the 18th African Safari Rally in 1970. This car was preserved and proudly presented with all its glorious battle scars from that rally including a big dent in the front left fender. The Datsun Bluebird 1600SSS ran a 1.5-litre four cylinder engine that produced 130PS and 152Nm of torque. That along with its 965kg kerb weight gave it an astonishing power to weight ratio of 134PS per tonne!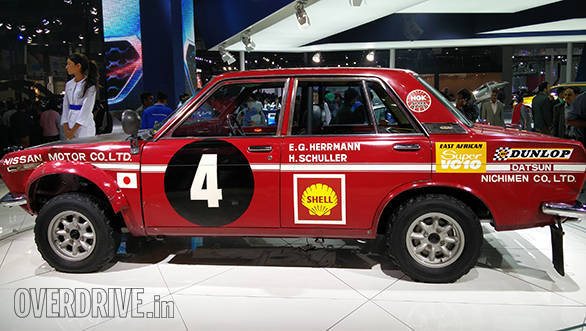 Price (Ex-Delhi)
Starts Rs 3.99 Lakhs