2015 Honda CB300F image gallery
Honda has just launched its new CB300F, which is basically the naked CBR300 sans fairing, in the US. It's priced at a neat $3,999 (Rs 2.4 lakh) - roughly the same as the CBR250R on-road, India. It comes with a 286cc liquid cooled fuel injected engine which makes around 30PS and comes mated to a six-speed manual transmission. There are disc brakes on both the ends but ABS isn't available as an option. Honda intends to price this motorcycle competitively to take on lesser powered entry level motorcycles in the U.S. While it is still not clear if the CB300F will make its way to India, you can scroll down to see what the motorcycle has to offer.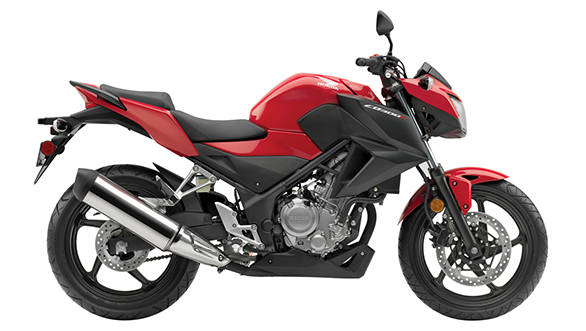 The CB300F uses a single-cylinder 286cc engine with fuel injection, double-overhead cams and a counterbalancer to make around 30PS of power
Honda claims that the CBR300F is "narrow, fun and light to ride"
The CB300F is targeted at new motorcyclists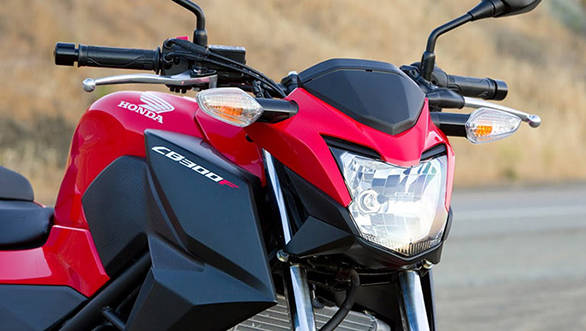 The styling seems inspired by the CB1000R but isn't as radical in design
The weight of the CB300F is 158kg as compared to the CBR300's 163kg
Honda claims that the CB300F will be priced very competitively and will be a compelling option over many lesser powered entry level bikes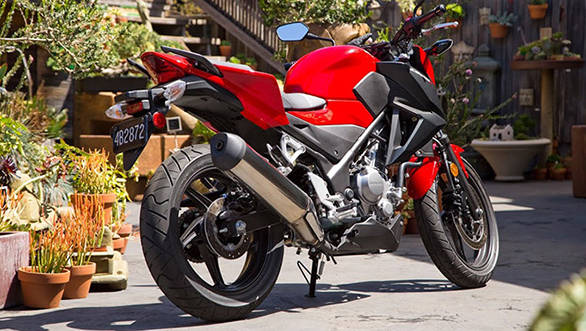 Other than the missing fairing, the design of the CB300F isn't very different from that of the CBR300
Read more on the Honda CB300F: -