2015 Geneva Motor Show: Nissan Sway image gallery
Nissan's compact hatchback at the Geneva Motor Show hints at the Japanese carmaker's design language for its future compact cars. Going by that, Nissan's future hatches will be all about swooping lines, floating rooflines and space-age colour schemes. Scroll down for more details on this radical design from Nissan.
The exterior features the V-motion grille, floating roofline, boomerang-shaped headlamps and an elevated C-pillar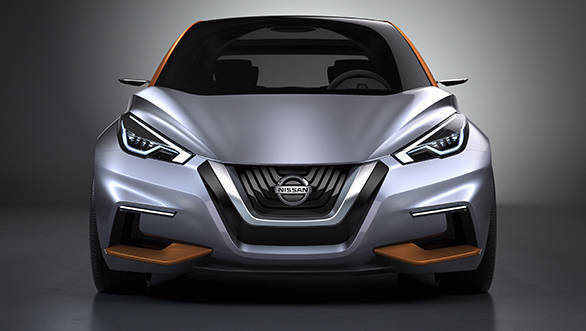 The V-motion grille flanked by the twin V-shaped quarter bumpers characterise the Nissan Sway's front. Note LEDs inside the boomerang-shaped headlights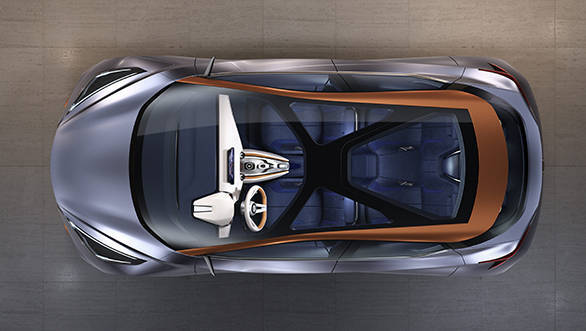 The Nissan Sway gets a panoramic glass roof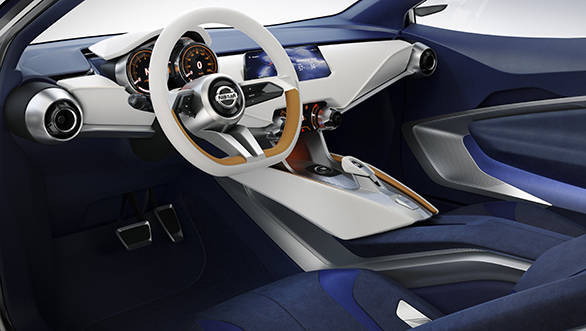 Nissan has used a darker, deeper blue, with sharply contrasting ivory and orange inside the Sway to complement the exterior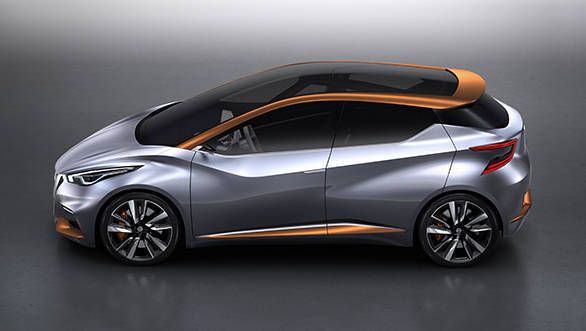 Swooping lines, a striking nose and bold colour schemes make the Nissan Sway concept a radical looking design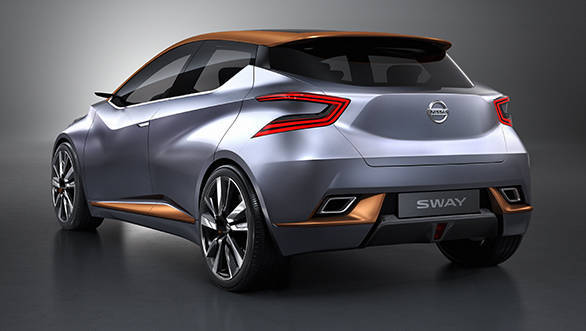 Striking elements on the rear include the signature boomerang tail lights and the twin trapezoidal exhaust pipes emerging from either side of the registration plate housing 
OVERDRIVE captures the Nissan Sway in the flesh at the 2015 Geneva Motor Show
.