2015 Geneva Motor Show: McLaren 675LT image gallery
The McLaren F1, originally designed to be just a road car with massive power, underwent significant modifications for the races over the years. These included the 1995 Le Mans where it managed to beat purpose-built racecars from the likes of Porsche and BMW. However, homologation requirements for the GT Championship in 1997 compelled McLaren to further sharpen its design and give it what is now called the Longtail treatment.
The name is derived from the extensive differences in the bodywork, when compared to the original road car – to aid aerodynamic downforce, a wider rear wing, a longer nose and of course, a long tail were introduced. 18 years later, McLaren is now reviving the F1 GTR Longtail as a road legal supercar called the McLaren 675LT. Yes, its engine will be making close to a mammoth 675PS.
The McLaren 675LT will now make its world debut at the 85th Geneva Motor Show, with a clear focus on performance, lightweight and ultimate levels of driver engagement. The car is said to demonstrate a more aggressive look than has ever been seen from the McLaren brand. Scroll down to see images released by McLaren.
The 675LT will be the most track-focused yet road legal model in the McLaren Super Series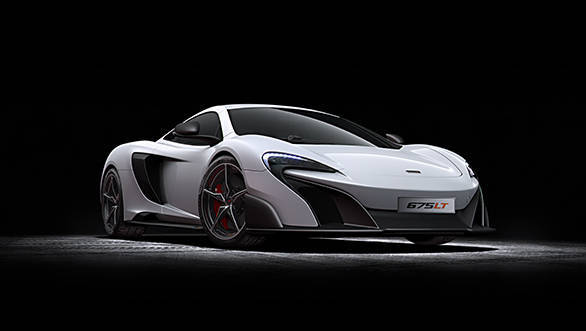 The sprint from 0 to 100 kmph is said to take just 2.9 seconds, while McLaren claims that 200kmph can come up in 7.9 seconds, and top speed is 330kmph
The 675LT's claim to being the most powerful and light model in the McLaren Super Series is supported by the styling cues that run from the extended carbon-fibre front splitter, through an extended door blade and additional cooling intake, to the circular twin titanium exhaust pipes
The purposeful driver-focused cabin of the 675LT is another sign of the car's track potential
A pair of ultra lightweight carbon-fibre shelled bucket seats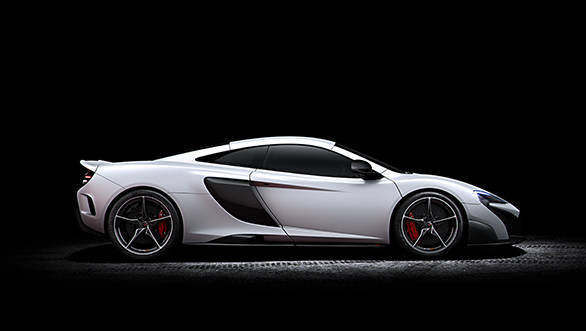 The name LT is derived from the McLaren F1 GTR Longtail. The 675LT embodies the key attributes of the 'Longtail' ethos, targeting light weight, optimised aerodynamics, increased power, track-focused dynamics and driver engagement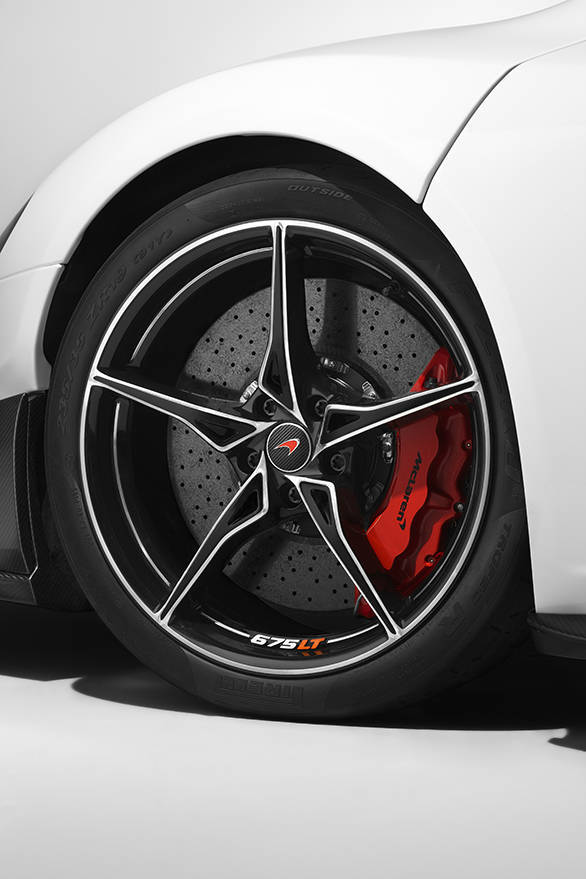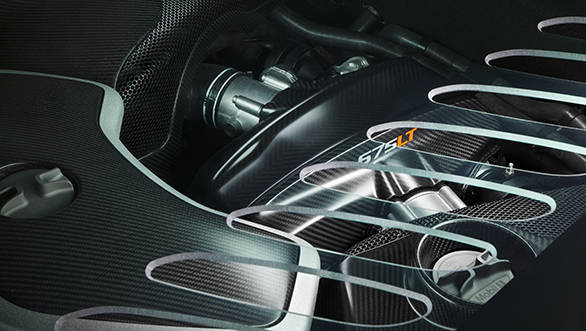 More than 50 per cent of the parts have been changed in the 3.8-litre V8 engine to deliver increased levels of power, torque and driveability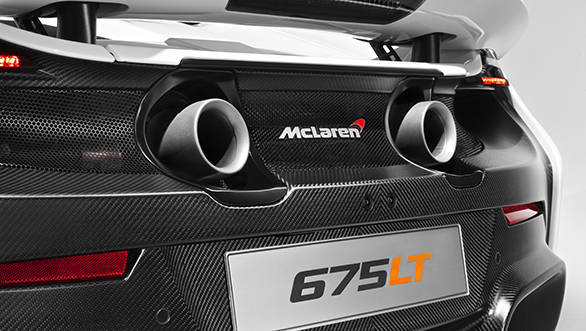 Two circular exhaust pipes that protrude from under the rear wing are forged from titanium
The exposed rear deck and sections around the exhaust pipes are designed to expel hot air from the engine bay as efficiently as possible. A polycarbonate rear screen features more louvres for the same purpose
Related Stories