2015 Geneva Motor Show: Lamborghini Aventador LP 750-4 Superveloce unveiled
Lamborghini has unveiled the Aventador LP 750-4 Superveloce at the ongoing Geneva Motor Show 2015. Dubbed as the 'supercar with less weight and more power', the Lamborghini Aventador LP 750-4 Superveloce is now the flagship model in the Italian supercar maker's portfolio.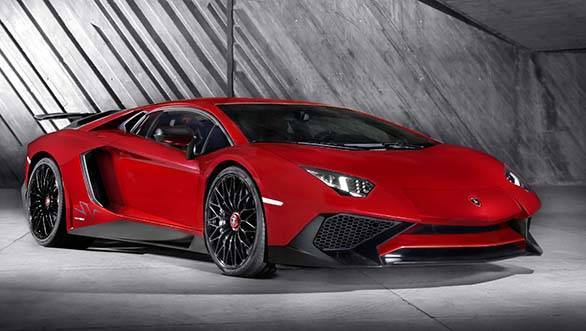 The same naturally aspirated 6.5-litre V12 engine in the Aventador has been reworked for use in the LP 750-4 Superveloce. There is a redesigned exhaust with less back pressure and new valvetrains which enable the motor to produce 750PS and torque of 690Nm. The engine's rev limiter has been increased by 500rpm to 8,500rpm. Lamborghini claims that the Superveloce will hit the ton in an astonishing 2.8 seconds with a top whack north of 350kmph, all with the help of the ISR transmission sending power to all four wheels.
Other features which help this super Lambo to reach ridiculously high speeds include the generous use of carbon-fibre at places including the door panels, fixed air intakes and the rear wing. The Superveloce is based on the Aventador which means a carbon-fibre monocoque and lightweight aluminium frames. Lamborghini was so obsessed with reducing unsprung mass on its new sportscar that the list of elements that have been given a miss include the infotainment system, certain noise insulation parts and believe it or not, carpets. The company has achieved weight reduction to the tune of 50kg.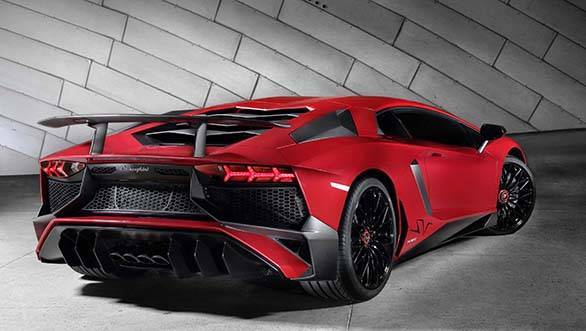 There is no skimping on the mechanical bits though, with  carbon ceramic brakes being offered as standard along with an e-diff at the front and a self-locking diff at the rear, variable ratio sports steering wheel and magneto-rheological dampers. While prices haven't been announced yet for the Indian market, expect the 'fastest production Lamborghini' to cost over Rs 4.5 crore (€327,190 without taxes) because of the absurd tax system prevalent in the country as and when it makes its way here (if at all).
Price (Ex-Delhi)
Starts Rs 4.78 Crore