2015 Frankfurt Motor Show: Lamborghini Huracán Spyder drops its hat
It was just a matter of time before the drop-top version of the Huracán bowed in and in fact, it has, at the Volkswagen group night on the eve of the 2015 Frankfurt Motor Show. For beginners, it is the successor to the lovely Gallardo Spyder and now becomes the newest entry level drop-top sportscar to roll out of the raging bull's factory in Sant'Agata Bolognese. Lamborghini claims that the Huracán Spyder is 40 per cent more rigid than its Gallardo based successor and boasts of a 50 per cent more downforce.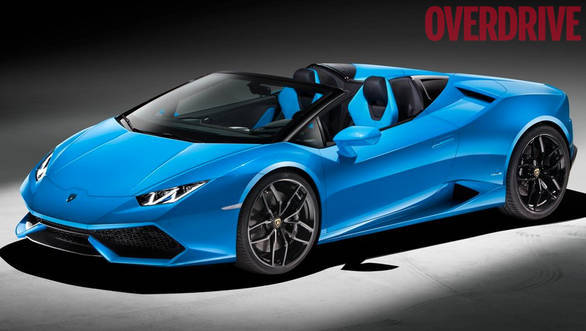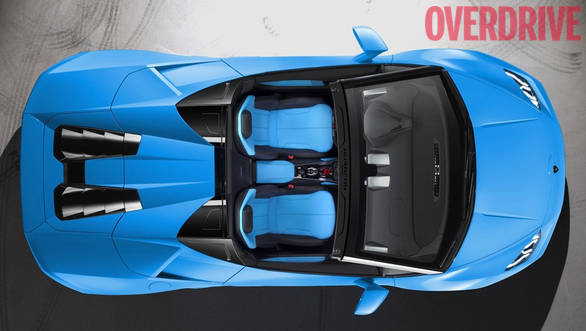 The Huracán Spyder takes 17s to drop its top at speeds of up to 50kmph. Compared to the the Huracán that it is based on, the Spyder is 120kg heavier, thanks to the drop-top mechanism and the additional torsional rigidity it demands. The additional weight makes the convertible slower to the ton (3.4s) by 0.2s than the coupe. Top speed is claimed at 201mph (323.5kmph), which is only marginally slower than the coupé's 202mph (325kmph). There is no change in configuration for the 5.2-litre, 610PS V10, the seven-speed dual-clutch automatic transmission and the all-wheel-drive system.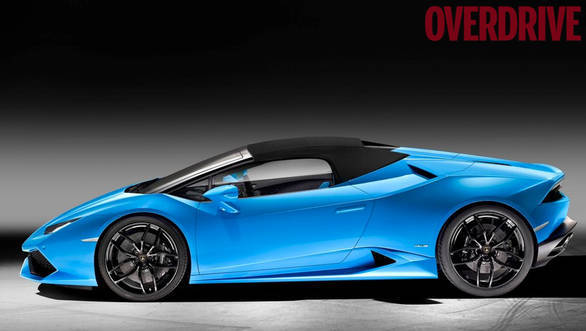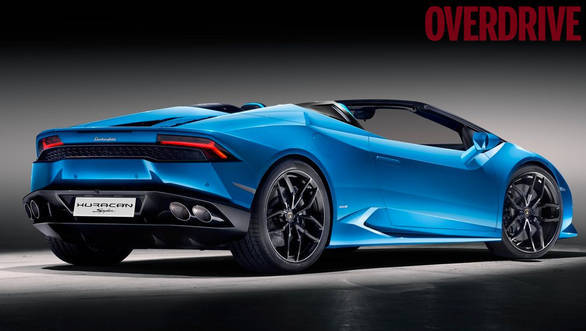 The Lamborghini Huracán Spyder will go on sale in Europe by early-2016 so expect its arrival into India by the next festive season.