2015 Frankfurt Motor Show: 2016 Suzuki Baleno to be showcased on September 15
The 66th Frankfurt Motor Show will witness the world debut of the all-new Baleno. Suzuki plans to showcase their new "ideal hatchback" to the media on September 15, 2015. The motor show will be open to public from September 17-27, 2015.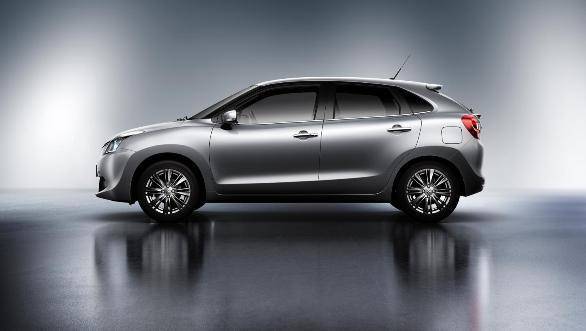 In its new form, the Baleno takes after the IK-2 concept that was shown at the Geneva Motor Show this year. It's powered by Suzuki's newly developed 1.0-litre Boosterjet direct injection turbocharged petrol engine. Reduced engine displacement, a bump in power and torque and weight-saving technologies are said to have improved the fuel economy of the 2016 Suzuki Baleno.
The Suzuki IK-2 concept showcased at the 2015 Geneva Motor Show
In India, the Suzuki Baleno was sold as a mid-sized premium car from Maruti until 2006, when it was discontinued to make way for the SX4. Since then, the car has been a rare sight on Indian roads.
Observant followers of the TV series Better Call Saul would immediately recognise the Baleno (a US-spec 1998 version yellow car that retailed as the Esteem) as the protagonist, mob lawyer Saul Goodman's ride. Let's hope this revival from Suzuki makes a better case for the Baleno.
SUZUKI BALENO HATCHBACK TO DEBUT AT THE 66TH IAA FRANKFURT MOTOR SHOW
The all new Baleno, an ideal hatchback from compact car expert Suzuki is set to make its world premiere at the 66th IAA Frankfurt Motor Show.* The debut of the full production version follows on from the iK-2 Concept seen at the Geneva Motor Show earlier this year. The Baleno harmoniously combines stylish design, spacious interior and new technologies. These new technologies include the first application of the newly Suzuki developed 1.0-litre BOOSTERJET direct injection turbocharged petrol engine that saves fuel while delivering driving pleasure. Fuel efficiency has been improved by reducing engine displacement; output and torque are boosted by using a turbocharger. In addition to fulfilling fuel efficiency and dynamic performance expectations, the layout has been optimised and various technologies used to reduce weight in order to meet the rigorous size and weight requirements specific to compact cars. The new Baleno will be launched in the UK early next Summer. Further details of the Baleno will be disclosed at the Suzuki press conference at the Frankfurt Motor show. The conference will be held at 1.15pm on Tuesday 15th September. We look forward to welcoming you on stand B12 in Hall 9.0. Learn more at http://www.globalsuzuki.com/iaa2015/, a special Baleno website. *At Messe Frankfurt, Frankfurt am Main; press days 15-16 September, public days 17-27 September.